TRAINING YOU TO
● Receive Amazing Wisdom ●

● Live with Inspired Purpose ●

● Prosper Through Trouble ●

HELP OTHERS DO THE SAME
SEE THE UNSEEABLE  ●  TOUCH THE INTANGIBLE  ●  ACHIEVE THE IMPROBABLE
MOST RECENT
PODCAST EPISODES
GZS 032: Jan Johnson – How You Can Have Greater Intimacy with God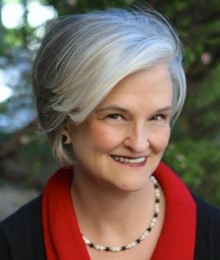 Jan Johnson is an writer, author, speaker, and biblical teacher at churches, retreats, and conferences nationwide.
Paul and Jan discuss how Jan has through some 20 books, countless articles, and presentations lead us in ways to discover greater intimacy with God.
Jan's latest book Meeting God in Scripture introduces us more powerful and satisfying methods to encounter God through scripture as we live in a world of ever growing interruptions. … read more show notes.
GZS 031: Dr. Phil Carson – How to Live a Healthier & Happier Life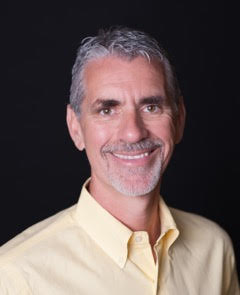 Dr. Phil Carson is pharmacist, podcaster, blogger, speaker and life coach.
Paul and Dr. Phil discuss how to lead Healthy, Happy, and Balanced lives.  As president of Carson Natural Health and host of The Feeling Good Podcast, Dr. Phil teaches us how to think outside the box and equips us to make right choices to achieve optimal health.
Additionally, Dr Phil has an inspiring story that we all can learn from on how faith, perseverance, friendship and giving can turn your life around.  From failure to realizing improbable dreams – that journey is available to you.       … read more show notes.
GZS 030: Natasha Crain – How to Keep You Kids on God's Side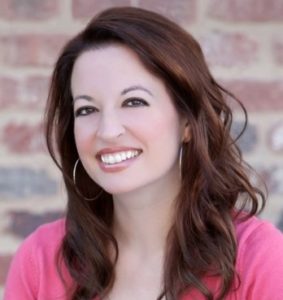 Natasha Crain is author, blogger, speaker, and Christian thought leader.
Paul and Natasha discuss how to help parents maintain a Christ centered home.  Since around 2011, through her blog Christian Mom Thoughts and now her new book, Keeping Your Kids on God's Side: 40 Conversations to Help Them Build a Lasting Faith, Natasha equips parents to train their kids to face the ever increasing tough questions about Christianity from the secular world and to confidently respond with compelling answers. … read more show notes.
GZS 029: Mike Kim – How to Pivot and Leave Your Mark on the World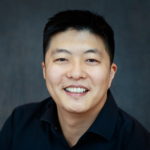 Mike Kim is a blogger, podcaster, former worship leader musician and artist; copywriter; marketing, communications, and leadership coach; and conference speaker.
Mike hosts the value packed, number one rated in its category Brand You podcast.   Paul & Mike discuss Mike's pivot story as Mike reveals great wisdom, tips, and resources for making life transitions.  Visit GodZoneShow.com for show notes and to ask a question or leave a comment.
Mike's passion and signature theme is to help you live your message, love your work, and leave your mark on the world.
Mike trains us to make life transition or Pivots as he calls them, and his own personal life Pivot exemplifies a journey that has resulted in the creation of his Pivot course.     … read more show notes.
| Show # | All Episodes (click title to access post) | Published Date |
| --- | --- | --- |
| GZS 032 | Jan Johnson – How You Can Have Greater Intimacy with God | November 28, 2016 |
| GZS 031 | Dr. Phil Carson – How to Live a Healthier & Happier Life | November 23, 2016 |
| GZS 030 | Natasha Crain – How to Keep Your Kids on God's Side | November 16, 2016 |
| GZS 029 | Mike Kim – How to Pivot and Leave Your Mark on the World | November 8, 2016 |
| GZS 028 | Jon Collins - Fascinating Stories that Lead You to God | November 1, 2016 |
| GZS 027 | Guthrie Chamberlain - Your Blueprint for Successful Living | October 17, 2016 |
| GZS 026 | J Warner Wallace - Cold Case Christianity | September 25, 2016 |
| GZS025 | 10 Ways to Stop Missing Opportunities From God | September 7, 2016 |
| GZS 024 | Brian Holmes – Be Healed ... Be Transformed | August 18, 2016 |
| GZS 023 | Richard Blackaby – Experiencing God vs Knowing About God | August 3, 2016 |
| GZS 022 | Aaron Walker - Steps to Improve Your Success and Significance | July 20, 2016 |
| GZS 021 | Julie Castro – How Can You Live on Earth as in Heaven? | July 12, 2016 |
| GZS 020 | Jim Hughes – How Can You C Through Marriage? | July 4, 2016 |
| GZS 019 | Marie Teilhard – Finding God…Purpose in Art | June 27, 2016 |
| GZS 018 | Q&A - How Can I Live with Inspired Purpose? | June 23, 2016 |
| GZS 017 | Mitzi Clair - God Declares...You Ask, I Answer | June 20, 2016 |
| GZS 016 | Q&A - Does God Answer Every Prayer? | June 16, 2016 |
| GZS 015 | Charles J. Washington Jr. - God is Bigger than a Game! | June 13, 2016 |
| GZS 014 | Q&A - Who is the Forgotten God? | June 9, 2016 |
| GZS 013 | Joyce "J" Ruiz - Love Hard…Find Purpose | June 6, 2016 |
| GZS 012 | Q&A - How Can I Receive Amazing Wisdom? | June 2, 2016 |
| GZS 011 | Abdu Murray - From Islam to Christ & the Grand Central Question | May 30, 2016 |
| GZS 010 | Q&A - 5 Steps to Stay Fresh with God's Daily Plan | May 26, 2016 |
| GZS 009 | Jeff Newman - Ready, Fire, Aim | May 23, 2016 |
| GZS 008 | Q&A - Tell the Miraculous | May 19, 2016 |
| GZS 007 | Fuz Rana - Finding God in the Lab | May 16, 2016 |
| GZS 006 | Q&A - How Does Science Point to God? | May 12, 2016 |
| GZS 005 | Jennifer LeClaire - The Next Great Move of God | May 9, 2016 |
| GZS 004 | Q&A - How Can You Live as Jesus Did? | May 5, 2016 |
| GZS 003 | Sean McDowell - The Beauty of Intolerance | May 2, 2016 |
| GZS 002 | Q&A - How can I introduce God to my grandchild? | April 25, 2016 |
| GZS 001 | Bob Brooks - Successful "Asking" and Making Declarations | April 25, 2016 |
| GZS 000 | The God Zone Show Introduction | April 25, 2016 |
FREE RESOURCES