TRAINING YOU TO
● Hear God's Voice ●

● Live with Inspired Purpose ●

● Prosper Through Trouble ●

LEAD OTHERS DO THE SAME
SEE THE UNSEEABLE  ●  TOUCH THE INTANGIBLE  ●  ACHIEVE THE IMPROBABLE
MOST RECENT
PODCAST EPISODES
GZS 043: John C. Morgan –  How Do You Wage War on Fear?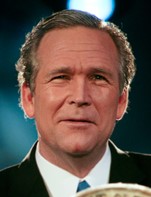 John C. Morgan is an author, inspirational speaker, and a world class performer.
Beginning in the early 2000's, John began what turned out to be an explosively fabulous career as a George W. Bush impersonator.
Paul and John discuss John's new book  War on Fear that help us all move ahead with our dreams and gain victory over fear and he does this from the trenches of his own personal experiences and Godly reflections.
… read more show notes.
GZS 042: Cathryn Buse – 3 Pillars to Increase Success Defending Christian Beliefs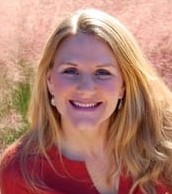 Cathryn Buse is blogger, author, rocket engineer, speaker, and trainer.
Paul and Cathryn discuss Cathryn's passion to challenge and train you to learn the answers to the essential and tough questions of faith in the God of the Bible.
Her book Teaching Others to Defend Christianity: What Every Christian Should Know helps you boldly defend your belief to others and in turn help them discover, know, like, and then trust to put their faith in Jesus Christ.   This book is laid out in what Paul calls the 3 pillars of Christian apologetics.
… read more show notes.
GZS 041: Scott Perkins – How to Avoid the Lies that Damage Your Identify in God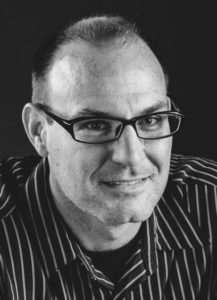 Paul and Scott discuss Scott's own story of personal failure and burnout as a pastor of fast growing church and his book Tree of Lies that explores the lies that feed your false sense of self.
Scott's work helps you gain perspective on your identity in Christ so you can experience transformation in your decisions, behavior, and relationships, and live in freedom.
… read more show notes.
GZS 040: Marsha Barth – How to Journey from Victim to Victor & Beyond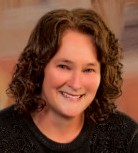 Marsha Barth is a blogger, author, inspirational speaker, business woman and advocate. Marsha's passion is to reach those who are broken hearted and crushed in spirit and introduce them to God who cares.
Paul and Marsha discuss her blog writing and book The Shattering: A Child's Innocence Betrayed and how through her work speaking at churches, retreats, conferences, and prisons and over the internet, TV, and radio, Marsha helps leaders and the broken and hurting that they serve journey from Victim to Victor.   … read more show notes.
GZS 039: Alan Fadling – How to have an Unhurried Life to Rest Deeper, Live Fuller, & Lead Better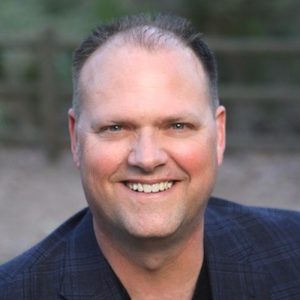 Alan Fadling is an blogger, author, international speaker and leadership coach & trainer who inspires us to rest deeper, live fuller and lead better.
Paul and Alan discuss Alan's award winning book,  An Unhurried Life: Following Jesus' Rhythms of Work and Rest, that shows you specific methods of how you can follow Jesus in your work and in your rest to be more productive as you live a more unhurried balanced life and lead others to do the same.
… read more show notes.
GZS 038: John Hawkins – Go Big! Here is Your Green Light for 2017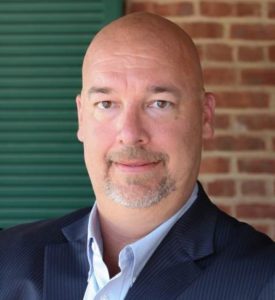 John Hawkins is a popular keynote speaker, executive coach and leader trainer, entrepreneur, and former firefighter and minister.
Paul and John discuss John's his power filled, transformational message for us all in how to live a life of perseverance being salt and light that leads to excellence in achievement and effectiveness and increase in our influence.
John describes how you can to be aware, be intentional, be accountable and take action to your green light ahead in 2017.       … read more show notes.
GZS 037: 8 Ways to Greater Success with Your 2017 Goals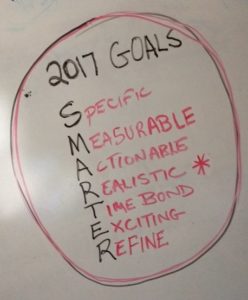 Paul discusses the 8 ways to greater success in 2017 by you establishing and employing Smarter Goals.  Specifically Paul unpacks the 1 one way for you to create a goal theme for 2017 and the 7 realities of Smarter goals.
| Show # | All Episodes (click title to access post) | Published Date |
| --- | --- | --- |
| GZS 043 | John C. Morgan – How Do You Wage War on Fear? | February 17, 2017 |
| GZS 042 | Cathryn Buse – 3 Pillars to Increase Success Defending Christian Beliefs | February 10, 2017 |
| GZS 041 | Scott Perkins – How to Avoid the Lies that Damage Your Identify in God | February 4, 2017 |
| GZS 040 | Marsha Barth – How to Journey from Victim to Victor & Beyond | January 26, 2017 |
| GZS 039 | Alan Fadling – How to have an Unhurried Life to Rest Deeper, Live Fuller, & Lead Better | January 19, 2017 |
| GZS 038 | John Hawkins – Go Big! Here is Your Green Light for 2017 | January 12, 2017 |
| GZS 037 | 8 Ways to Greater Success with Your 2017 Goals | January 5, 2017 |
| GZS 036 | Joel Boggess – How to Find Your God Inspired Voice in 2017 | December 29, 2016 |
| GZS 035 | Aaron Matthew – How to Lead Others to Find God in Worship | December 21, 2016 |
| GZS 034 | Dolly M. Lee – How to Receive 7 Days of Care for Your Soul | December 15, 2016 |
| GZS 033 | Tim Olson – How Forgiveness Can Be Your Key to a New Life | December 8, 2016 |
| GZS 032 | Jan Johnson – How You Can Have Greater Intimacy with God | November 28, 2016 |
| GZS 031 | Dr. Phil Carson – How to Live a Healthier & Happier Life | November 23, 2016 |
| GZS 030 | Natasha Crain – How to Keep Your Kids on God's Side | November 16, 2016 |
| GZS 029 | Mike Kim – How to Pivot and Leave Your Mark on the World | November 8, 2016 |
| GZS 028 | Jon Collins - Fascinating Stories that Lead You to God | November 1, 2016 |
| GZS 027 | Guthrie Chamberlain - Your Blueprint for Successful Living | October 17, 2016 |
| GZS 026 | J Warner Wallace - Cold Case Christianity | September 25, 2016 |
| GZS025 | 10 Ways to Stop Missing Opportunities From God | September 7, 2016 |
| GZS 024 | Brian Holmes – Be Healed ... Be Transformed | August 18, 2016 |
| GZS 023 | Richard Blackaby – Experiencing God vs Knowing About God | August 3, 2016 |
| GZS 022 | Aaron Walker - Steps to Improve Your Success and Significance | July 20, 2016 |
| GZS 021 | Julie Castro – How Can You Live on Earth as in Heaven? | July 12, 2016 |
| GZS 020 | Jim Hughes – How Can You C Through Marriage? | July 4, 2016 |
| GZS 019 | Marie Teilhard – Finding God…Purpose in Art | June 27, 2016 |
| GZS 018 | Q&A - How Can I Live with Inspired Purpose? | June 23, 2016 |
| GZS 017 | Mitzi Clair - God Declares...You Ask, I Answer | June 20, 2016 |
| GZS 016 | Q&A - Does God Answer Every Prayer? | June 16, 2016 |
| GZS 015 | Charles J. Washington Jr. - God is Bigger than a Game! | June 13, 2016 |
| GZS 014 | Q&A - Who is the Forgotten God? | June 9, 2016 |
| GZS 013 | Joyce "J" Ruiz - Love Hard…Find Purpose | June 6, 2016 |
| GZS 012 | Q&A - How Can I Receive Amazing Wisdom? | June 2, 2016 |
| GZS 011 | Abdu Murray - From Islam to Christ & the Grand Central Question | May 30, 2016 |
| GZS 010 | Q&A - 5 Steps to Stay Fresh with God's Daily Plan | May 26, 2016 |
| GZS 009 | Jeff Newman - Ready, Fire, Aim | May 23, 2016 |
| GZS 008 | Q&A - Tell the Miraculous | May 19, 2016 |
| GZS 007 | Fuz Rana - Finding God in the Lab | May 16, 2016 |
| GZS 006 | Q&A - How Does Science Point to God? | May 12, 2016 |
| GZS 005 | Jennifer LeClaire - The Next Great Move of God | May 9, 2016 |
| GZS 004 | Q&A - How Can You Live as Jesus Did? | May 5, 2016 |
| GZS 003 | Sean McDowell - The Beauty of Intolerance | May 2, 2016 |
| GZS 002 | Q&A - How can I introduce God to my grandchild? | April 25, 2016 |
| GZS 001 | Bob Brooks - Successful "Asking" and Making Declarations | April 25, 2016 |
| GZS 000 | The God Zone Show Introduction | April 25, 2016 |
FREE RESOURCES