TRAINING YOU TO
  Hear God's Voice

  Take Inspired Action

  Prosper Through Trouble  

SEE THE UNSEEABLE     CAPTURE THE INTANGIBLE     ACHIEVE THE IMPROBABLE
GZS 062: What to Say When You Don't Know How to Pray – with Adam Weber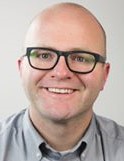 Adam Weber is an author, blogger, podcaster, speaker, and pastor.
Adam's high energy passion is expressed in his work as lead pastor of the 6 campus, fast growing Embrace church centered in Sioux Falls, SD and his new book Talking with God: What to Say When You Don't Know How to Pray.
This will help you navigate the difficulty you find with simply talking to God and discover and stay on the wonder filled journey He has for you.… read more show notes.
GZS 061: What Happens When You Eat God's Food? – with Gayle Jones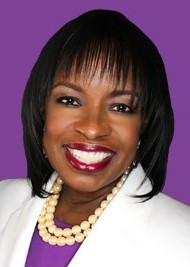 Dr Gayle Jones is health professional, author, international speaker & trainer.
Dr Gayle's passion can be seen in her book Prosper and Be in Health: Gems for Wellness and Attraction and through her efforts delivering high impact health wisdom and promotion, healing, inspiration, and wellness to people all over the world.
This will help you plan and kick start a prosperous journey to be in good health as you maintain or reclaim spirit, soul, and body wellness – those divine gifts from God.  … read more show notes.
GZS 060: Your Amazing 48 Days to the Work You Love – with Dan Miller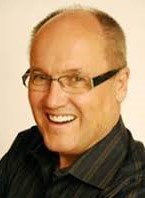 Dan Miller is a widely acclaimed author, speaker, video host, podcaster, and life and business coach.
Dan's passion and great Godly wisdom can be experienced many ways including his book, courses, and internet radio podcast called 48 Days to the Work You Love.
This will help you evaluate new income sources and achieve balanced living as you establish a keen sense of direction so you can become all that God designed you to be.… read more show notes.
GZS 059:  Where is the Healing for the Curse in the Church? – with Anna M. Aquino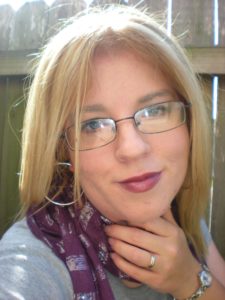 Anna M. Aquino is a writer, author, blogger, video show host, motivational speaker, and ministry leader.
Anna's passion for unity and empowerment can be experienced through her Real Solutions YouTube video series and her over 20 books including Cursing the Church or Helping It and the just released book A Marriage in Time.
This will help transform and fill your journey, your family, indeed your work and relationships with the full power, authority, and gifts from God.       … read more show notes.
GZS 058:  Are You Missing the Great Growth Theory? – with Jeff McManus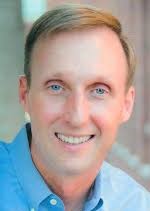 Jeff McManus is the award winning director of Landscape Services for the University of Mississippi
Paul and Jeff's discuss Jeff's passion to been to develop a dedicated, thoughtful, and inspiring work force and he has penned the story and principles of that journey in his new book Growing Weeders Into Leaders. 
This will help bring out your elements of greatness, resiliency, opportunity, and wisdom and train you become the performer, influencer and leader God intended you to be.  … read more show notes.
GZS 057:  When Was Your Last Conversation with God?  – with Tania Harris

Tania Harris is an author, pastor, podcaster, and international speaker.
Paul and Tania's discuss Tania's passion as experienced in her new book God Conversations: Stories of How God Speaks and What Happens When We Listen and through her monthly podcast by the same name, God Conversations.
This will help you Hear God's voice, recognize that it is God, and trust the guidance it brings to your life so you can confidently take successful action.   … read more show notes.
GZS 056: What Happens When You Let God Be God? – with Matthew Brough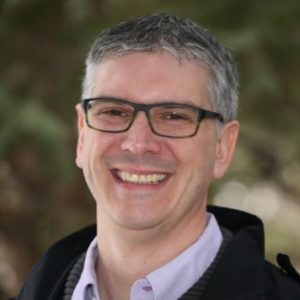 Matthew Brough is an author, pastor, podcaster, and speaker.
Paul and Matthew discuss Matthew's passion in spiritual health training and developing resources which can be experienced through his Let God series of books and his new Spirituality for Normal People podcast.
This will help you develop doable habits to better keep you on track with and connected to God.
… read more show notes.
| Episode | Title | Published Date |
| --- | --- | --- |
| GZS 062 | What to Say When You Don't Know How to Pray - with Adam Weber | Sept 17, 2017 |
| GZS 061 | What Happens When You Eat God's Food? - with Gayle Jones | Sept 4, 2017 |
| GZS 060 | Your Amazing 48 Days to the Work You Love - with Dan Miller | Aug 19, 2017 |
| GZS 059 | Where is the Healing for the Curse in the Church? - with Anna M. Aquino | Aug 5, 2017 |
| GZS 058 | Are You Missing the Great Growth Theory? - with Jeff McManus | July 26, 2017 |
| GZS 057 | When Was Your Last Conversation with God? - with Tania Harris | July 7, 2017 |
| GZS 056 | What Happens When You Let God Be God? - with Matthew Brough | June 21, 2017 |
| GZS 055 | How to be Fully Alive and Communicate Effectively? - with Ken Davis | June 2, 2017 |
| GZS 054 | Where is the Power of the Cross in Your Life? - with Phil Mershon | May 28, 2017 |
| GZS 053 | Powerful Advice from a God Inspired Pathfinder with Rhonda Geddis | April 20, 2017 |
| GZS 052 | What Can Invention Teach You About God? with Justin Camp | May 12, 2017 |
| GZS 051 | 3 Steps Every Christian Should Take with Abdu Murray | April 27. 2017 |
| GZS 050 | How to Take Your Marriage to a 10 with Phil Potts | April 22, 2017 |
| GZS 049 | Find Your Beautiful Purpose with Susie Larson | April 15, 2017 |
| GZS048 | Your Church from Bad to Good to Great with Casey Sabella | April 7, 2017 |
| GZS 047 | How Can You Market Beyond Ambitions? with Kelly Baader | Mar 23, 2017 |
| GZS 046 | Linkedin to Earn More & Help Others Know God with John Nemo | Mar 17, 2017 |
| GZS 045 | American Hero … American Wife with Taya Kyle | Mar 10, 2017 |
| GZS 044 | Sheila Johnson – 3 Steps to Love Extravagantly | Mar 4, 2017 |
| GZS 043 | John C. Morgan – How Do You Wage War on Fear? | Feb 17, 2017 |
| GZS 042 | Cathryn Buse – 3 Pillars to Increase Success Defending Christian Beliefs | Feb 10, 2017 |
| GZS 041 | Scott Perkins – How to Avoid the Lies that Damage Your Identify in God | Feb 4, 2017 |
| GZS 040 | Marsha Barth – How to Journey from Victim to Victor & Beyond | Jan 26, 2017 |
| GZS 039 | Alan Fadling – How to have an Unhurried Life to Rest Deeper, Live Fuller, & Lead Better | Jan 19, 2017 |
| GZS 038 | John Hawkins – Go Big! Here is Your Green Light for 2017 | Jan 12, 2017 |
| GZS 037 | 8 Ways to Greater Success with Your 2017 Goals | Jan 5, 2017 |
| GZS 036 | Joel Boggess – How to Find Your God Inspired Voice in 2017 | Dec 29, 2016 |
| GZS 035 | Aaron Matthew – How to Lead Others to Find God in Worship | Dec 21, 2016 |
| GZS 034 | Dolly M. Lee – How to Receive 7 Days of Care for Your Soul | Dec 15, 2016 |
| GZS 033 | Tim Olson – How Forgiveness Can Be Your Key to a New Life | Dec 8, 2016 |
| GZS 032 | Jan Johnson – How You Can Have Greater Intimacy with God | Nov 28, 2016 |
| GZS 031 | Dr. Phil Carson – How to Live a Healthier & Happier Life | Nov 23, 2016 |
| GZS 030 | Natasha Crain – How to Keep Your Kids on God's Side | Nov 16, 2016 |
| GZS 029 | Mike Kim – How to Pivot and Leave Your Mark on the World | Nov 8, 2016 |
| GZS 028 | Jon Collins - Fascinating Stories that Lead You to God | Nov 1, 2016 |
| GZS 027 | Guthrie Chamberlain - Your Blueprint for Successful Living | Oct 17, 2016 |
| GZS 026 | J Warner Wallace - Cold Case Christianity | Sept 25, 2016 |
| GZS025 | 10 Ways to Stop Missing Opportunities From God | Sept 7, 2016 |
| GZS 024 | Brian Holmes – Be Healed ... Be Transformed | Aug 18, 2016 |
| GZS 023 | Richard Blackaby – Experiencing God vs Knowing About God | Aug 3, 2016 |
| GZS 022 | Aaron Walker - Steps to Improve Your Success and Significance | July 20, 2016 |
| GZS 021 | Julie Castro – How Can You Live on Earth as in Heaven? | July 12, 2016 |
| GZS 020 | Jim Hughes – How Can You C Through Marriage? | July 4, 2016 |
| GZS 019 | Marie Teilhard – Finding God…Purpose in Art | June 27, 2016 |
| GZS 018 | Q&A - How Can I Live with Inspired Purpose? | June 23, 2016 |
| GZS 017 | Mitzi Clair - God Declares...You Ask, I Answer | June 20, 2016 |
| GZS 016 | Q&A - Does God Answer Every Prayer? | June 16, 2016 |
| GZS 015 | Charles J. Washington Jr. - God is Bigger than a Game! | June 13, 2016 |
| GZS 014 | Q&A - Who is the Forgotten God? | June 9, 2016 |
| GZS 013 | Joyce "J" Ruiz - Love Hard…Find Purpose | June 6, 2016 |
| GZS 012 | Q&A - How Can I Receive Amazing Wisdom? | June 2, 2016 |
| GZS 011 | Abdu Murray - From Islam to Christ & the Grand Central Question | May 30, 2016 |
| GZS 010 | Q&A - 5 Steps to Stay Fresh with God's Daily Plan | May 26, 2016 |
| GZS 009 | Jeff Newman - Ready, Fire, Aim | May 23, 2016 |
| GZS 008 | Q&A - Tell the Miraculous | May 19, 2016 |
| GZS 007 | Fuz Rana - Finding God in the Lab | May 16, 2016 |
| GZS 006 | Q&A - How Does Science Point to God? | May 12, 2016 |
| GZS 005 | Jennifer LeClaire - The Next Great Move of God | May 9, 2016 |
| GZS 004 | Q&A - How Can You Live as Jesus Did? | May 5, 2016 |
| GZS 003 | Sean McDowell - The Beauty of Intolerance | May 2, 2016 |
| GZS 002 | Q&A - How can I introduce God to my grandchild? | April 25, 2016 |
| GZS 001 | Bob Brooks - Successful "Asking" and Making Declarations | April 25, 2016 |
| GZS 000 | The God Zone Show Introduction | April 25, 2016 |