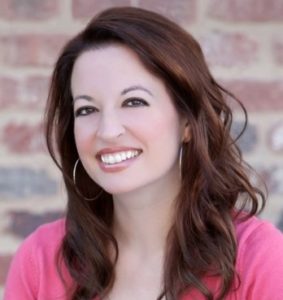 Natasha Crain is author, blogger, speaker, and Christian thought leader.
Paul and Natasha discuss how to help parents maintain a Christ centered home.  Since around 2011, through her blog Christian Mom Thoughts and now her new book, Keeping Your Kids on God's Side: 40 Conversations to Help Them Build a Lasting Faith, Natasha equips parents to train their kids to face the ever increasing tough questions about Christianity from the secular world and to confidently respond with compelling answers.
Click Message to Tweet: Natasha discusses Keeping Your Kids on God's Side on The God Zone Show today!
Sheila's Shofar – Today's Call-to-Action – Tip of the Day  
Today – Take a Baby Step towards God's next emerging purpose in your life  – check it out – my call to action tip for the day.
Conversation with Natasha Crain
Amazing Snippets from Natasha:
Meditate on these Guest Snippets to see the useful wisdom that might come from God's voice and resonate with your heart and be implemented today on your journey.
What it means to train our kids is to get them to engage at a deeper level where we are not just pushing information at them but are inviting them in to a journey where they discover what is true themselves.
If your kids are someday shocked by the claims skeptics make, then you didn't do your job.
No matter how old your kids are, you have the opportunity to talk to them, mentor them, guide them, and influence them as well as your grandchildren.
Key Points Discussed:
Natasha's journey from concerned mom to influential Christian blogger, author, and thought leader
The 4 Big Questions you with which you should start.
40 answers parents need to know
Influencing your kids through the decades
Natasha's upcoming two books next year regarding 30 conversations about God and 30 conversations about Jesus.
 Natasha's Take-Away Wisdom that leads to action today:
Today, start learning a deep dive answer to one question with which you will engage your kids. Then go to a next question.
Resources Mentioned
Keeping Your Kids on God's Side: 40 Conversations to Help Them Build a Lasting Faith by Natasha Crain
Natasha Recommends Resources
Cold-Case Christianity: A Homicide Detective Investigates the Claims of the Gospels by J Warner Wallace
Finding Truth: 5 Principle's for Unmasking Atheism, Secularism, and Other God Substitutes by Nancy Pearcey
Connect with Natasha Crain
 Christian Mom Thoughts Blog  http://christianmomthoughts.com/
Other Related Episodes You Might Like

Leave a Message for Paul or Ask Paul a Question
http://godzoneshow.com/contact/

Help by Rating and Reviewing The God Zone Show on iTunes

Link to GSZ on Stitcher for Android

   http://www.stitc