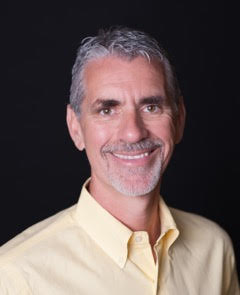 Dr. Phil Carson is pharmacist, podcaster, blogger, speaker and life coach.
Paul and Dr. Phil discuss how to lead Healthy, Happy, and Balanced lives.  As president of Carson Natural Health and host of The Feeling Good Podcast, Dr. Phil teaches us how to think outside the box and equips us to make right choices to achieve optimal health.
Additionally, Dr Phil has an inspiring story that we all can learn from on how faith, perseverance, friendship and giving can turn your life around.  From failure to realizing improbable dreams – that journey is available to you.
Click Message to Tweet: Dr. Phil discusses How to Live a Happier  & Healthier Life on The God Zone Show!
Sheila's Shofar – Today's Call-to-Action – Tip of the Day  
Today –Practice Daily One-Item Thankfulness check it out – my call to action tip for the day.
My One-Item Thankfulness story – As I sat on my couch a few mornings ago morning, I was feeling a bit distracted, misguided, and discouraged so I began talking to God and seeking some wisdom.  I sensed the instruction to just look around and count a few blessings for starters.
I looked left out the window and saw mountain streams and water falls as in this video -well, the man made hill and streams in my back yard.  A start and now for the rest of the day I took a deep dive recount into the really important blessings – family, friends, divine relationships, opportunities etc.
Have a wonder filled Thanksgiving Day tomorrow not matter what day of the year it is.
Conversation with Dr. Phil Carson
Amazing Snippets from Dr. Phil:
Meditate on these Guest Snippets to see the useful wisdom that might come from God's voice and resonate with your heart and be implemented today on your journey.
A lot of time when bad things happen, people often turn their back on God, they run from God, they get angry at God, but our strength was strong enough to know we needed to run to God not away from him.
Key Points Discussed:
Phil's business failure to restoration story of God's guidance.
How to Live a Healthier, Happier, and Balanced Life.
Methods for staying focused on God's guidence.
Resources for reducing stress in your life.
What kind of water should you drink?
The importance of regular collaboration with friends.
Dr. Phil''s Take-Away Wisdom that leads to action today:
Start allowing God and others to help you by regularly speaking into your life.  Don't close yourself off and try to be Superman or Superwoman.
Resources Mentioned
48 Days to the Work You Love: Preparing for the New Normal by Dan Miller
The Feeling Good Podcast hosted by Dr. Phil Carson
Dr. Phil Recommends Resources
Fully Alive: Lighten Up and Live – A Journey that Will Change You Life by Ken Davis
 Connect with Dr. Phil Carson
Carson Natural  http://carsonnatural.com/
Other Related Episodes You Might Like

Leave a Message for Paul or Ask Paul a Question
http://godzoneshow.com/contact/

Help by Rating and Reviewing The God Zone Show on iTunes

Link to GSZ on Stitcher for Android

   http://www.stitc