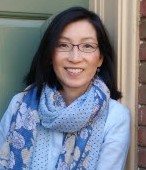 Dolly M. Lee is a blogger, speaker, and author.
In her new book, 7 Days of Soul Care: A Guide to Letting God Do the Extraordinary with Your Ordinary, Dolly helps you connect with God to kickstart your life into an amazing masterpiece testimony of God's grace and love.
Paul and Dolly discuss her passions are to help you break bonds of fear and brokenness and develop a deep trusting friendship with God along with her mission to help efforts to rescue and restore victims of human trafficking.
  Click Message to Tweet: Dolly discusses 7 Days of Soul Care on The God Zone Show!
Sheila's Shofar – Today's Call-to-Action – Tip of the Day  
Today – See the Un-seeable – check it out – my call to action tip for the day.
Conversation with Dolly M. Lee
Amazing Snippet Quotes from Dolly:
Meditate on these Guest Snippets to see the useful wisdom that might come from God's voice and resonate with your heart and be implemented today on your journey
Focus on the climb, not on the jump.
His spirit is what teaches us the truth. His Spirit it was makes the word of God come live – the Bible.
There is nothing I can do to make God love me more. There is nothing I can do to make God my love me less. Of course, there are consequences for our choices, good or bad. God's love will not go up and down like the stock market. God's love is not like that.
We look at our past so that we can understand how it's affecting us in the future so that we can cooperate with God in dealing in the healing process of transformation, in the process of becoming what God created us to be. We trust that because Christ rose from the death so God is able to redeem what's hard in our lives what's broken in our lives and that is a lifelong process.
Key Points Discussed:
Dolly's Story
The Seven Days of Soul Care
Know God, Know Yourself
Embrace Your True Worth
Know Jesus, Know God
Discern Your Soul's Condition
What Trials Can Reveal
Take Steps Towards God
Rest & Pray
International Justice Mission & Sex Trafficking
Dolly's Epiphany or Miracle Story
Discovering God's purpose thorough 40 days of prayer & fasting (see resource Dolly recommends)
Dolly's Take-Away Wisdom that leads to action today:
Walk and talk with God today with an attitude as in John 15
Resources Mentioned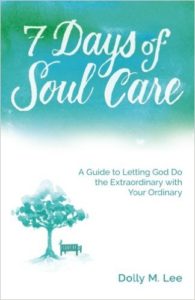 7 Days of Soul Care: A Guide to Letting God Do the Extraordinary with Your Ordinary by Dolly M. Lee
Soul Care Manifesto by Dolly M. Lee   (free)
The Gift of Being Yourself: The Sacred  Call of Self Discovery by David G. Benner
Becoming Attached: First Relationships and How They Shape Our Capacity to Love by Robert Karen
Invitation to Solitude and Silence: Experiencing God Transforming Presence by Ruth Haley Barton
Dolly Recommends Resources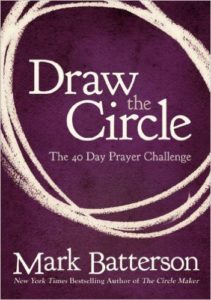 Draw the Circle: The 40 Day Prayer Challenge by Mark Batterson
Connect with Dolly M. Lee
Other Related Episodes You Might Like

Leave a Message for Paul or Ask Paul a Question
http://godzoneshow.com/contact/

Help by Rating and Reviewing The God Zone Show on iTunes

Link to GSZ on Stitcher for Android

   http://www.stitc