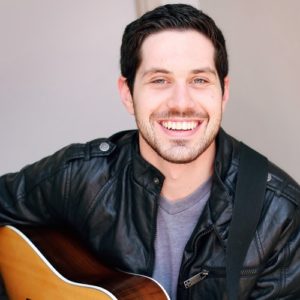 Aaron Matthew is a prolific song writer and inspirational musician, recording artist, worship leader, speaker, and trainer.
Paul and Aaron discuss Aaron's passion as Director of the Mission Music Academy in Vacaville CA is to help others discover a loving and power filled relationship with God through music, to unlock their creatively, and to train and equip leaders to do the same.
  Click Message to Tweet: Aaron discusses How to Lead Others to Find God in Worship on The God Zone Show!
Sheila's Shofar – Today's Call-to-Action – Tip of the Day  
Today – Touch the Intangible – check it out – my call to action tip for the day.
Conversation with Aaron Matthew
      Amazing Snippet from Aaron:
Meditate on these Guest Quotes to see the useful wisdom that might come from God's voice and resonate with your heart and be implemented today on your journey
There are a few key things I love to impart when I am teaching about music and those are: 1) How to really honor people that are a part of your team or people who are creatives and artists and sharing their heart. 2) How to just train and equip others and 3) The role of music and creativity in the Kingdom of God.
There is a real power and a shift that comes when you do what is not easy and you say no, I am going to choose to worship you no matter what I am facing. Then He often comes and brings the breakthrough right then.
Key Points Discussed:
Authentic worship
How to lead others to find God in worship
Training leaders to train others in worship
Worship at Christmas and in the New Year.
Aaron's Epiphany or Miracle Story
How faithful God has been through the storms in life
Seeing an instantaneous supernatural healing of a soccer athlete's broken foot.
Aaron's Take-Away Wisdom that leads to action today:
Try something new thing today.
Something Done is Better than Perfect (and undone)
God is ready to help you. (Ask!)
Resources Mentioned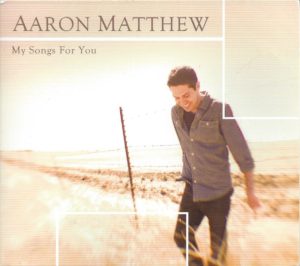 My Songs for You by Matthew Aaron album
Currents by Matthew Aaron album
Aaron Recommend a Resource
Scary Close: Dropping the Act and Finding True Intimacy by Donald  Miller
Connect with Aaron Matthew
http://www.aaronmatthewmusic.com/
Other Related Episodes You Might Like

Leave a Message for Paul or Ask Paul a Question
http://godzoneshow.com/contact/

Help by Rating and Reviewing The God Zone Show on iTunes

Link to GSZ on Stitcher for Android

   http://www.stitc