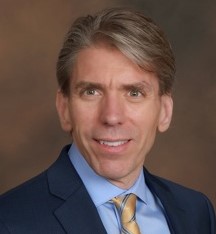 Joel Boggess is an author, speaker, life coach, and podcaster.
Paul and Joel discuss Joel's best selling book Finding Your Voice, in which helps you sort through the clutter and discover Clarity, Confidence and Direction so that your life makes a difference in a way that makes a difference for you in 2017. 
Joel's award winning podcast called Relaunch: Starting Over with Confidence can help you as you start a new impacting chapter in your life.   Additionally, Joel's personal journey in overcoming an early life tragedy is an inspiration to us all.
  Click Message to Tweet: Joel discusses How to Find Your God Inspired Voice in 2017 on The God Zone Show!
Sheila's Shofar – Today's Call-to-Action – Tip of the Day  
Today – Achieve the Improbable – check it out – my call to action tip for the day.
Resources to help you Achieve the Improbable – The 5 Realities for doing this:
The Introspection –Finding Your God Inspired Voice
God Sized Goals
Opportunity Steps Prospective – Diamonds (push factor)
God's Voice, Strength, Guidance
Relationship/Community –Accountability – Encouragement
 The God Zone Show 2017 Survey –  Please let us know about your interests and desires and the issues that give you pain and challenges so we, the GZS team, can best offer episodes, services, and materials for you in 2017.
Here is the link to take survey >> 2017 God Zone Show Survey
Conversation with Joel Boggess
Amazing Snippets from Joel:
Meditate on these Guest Quotes to see the useful wisdom that might come from God's voice and resonate with your heart and be implemented today on your journey.
A persons voice is the sound is their soul makes and we all have that echoing sound. God put it there.
It is important for you to understand with clarity what God is trying to whisper to you, what is God trying to shout to you, what is He trying to hit you over the head about that you're all about?
All of hope wishing and praying is not for not unless you're willing to take some action on some of the words, thoughts, and dreams that God is speaking to you.
It is really up to you when you want to do with either all the nurturing that you received all your life or the mixed messages.
God's plan is the only plan that is one hundred percent guaranteed come to come to fruition and that means our plans will fall to short.
I am the only person who can prevent the plan of God from being fulfilled in my life.
Key Points Discussed:
Joel's childhood story – from tragedy to a life of meaning
Finding your Voice in 2017 – failing forwarded needed
Stinkin' Thinkin' that holds people back
Joel's story re Rudy Ruettiger of Notre Dame fame
The Relaunch Podcast
Joel's Epiphany or Miracle Story
Tremendous amount of favors and open doors that surround all of us.
Joel's Take-Away Wisdom that leads to action today:
Take immediate action on one core thing today – your career, relationship, parenting, business, spiritual leadership or as a follower. Do one thing each day that will take you to a better tomorrow.
Resources Mentioned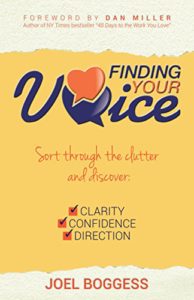 Finding Your Voice: Sort Through the Clutter, Discover Clarity, Confidence, and Direction  by Joel Boggess
Awakening the Entrepreneur Within: How Ordinary People Can Create Extraordinary Companies by Michael Gerber
 Joel Recommends a Resource
The Pursuit: 14 Ways in 14 Days to Passionately Seek God's Purpose for Your Life by T.C. Stallings
Connect with Joel Boggess
Other Related Episodes You Might Like

Leave a Message for Paul or Ask Paul a Question
http://godzoneshow.com/contact/

Help by Rating and Reviewing The God Zone Show on iTunes

Link to GSZ on Stitcher for Android

   http://www.stitc