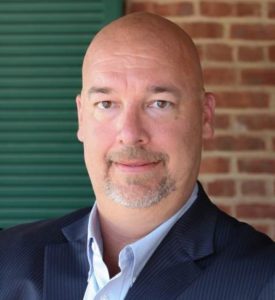 John Hawkins is a popular keynote speaker, executive coach and leader trainer, entrepreneur, and former firefighter and minister.
Paul and John discuss John's his power filled, transformational message for us all in how to live a life of perseverance being salt and light that leads to excellence in achievement and effectiveness and increase in our influence.
John describes how you can to be aware, be intentional, be accountable and take action to your green light ahead in 2017.
  Click Message to Tweet: John Hawkins discusses Go Big! Here is Your Green Light for 2017 on The God Zone Show!
Sheila's Shofar – Today's Call-to-Action – Tip of the Day  
Today – God Zone Show 2017 Survey – check it out – my call to action tip for the day.
 The God Zone Show 2017 Survey –  Please let us know about your interests and desires and the issues that give you pain and challenges so we, the GZS team, can best offer episodes, services, and materials for you in 2017.
Here is the link to take survey >> 2017 God Zone Show Survey
Conversation with John Hawkins
Amazing Snippets from John:
Meditate on these Guest Quotes to see the useful wisdom that might come from God's voice and resonate with your heart and be implemented today on your journey.
Even though I was avoiding church and everything about it, God was a tremendous component of my life.
In Psalm 139 it says "before we were even formed, He wrote down the days of our life," and that is so true for me.
If you have a real message, consider this (moment) your "green light (for this year)." You know there's a point that you have to stop praying and thinking and start doing.
I live by these little letters CDG – Soli Deo Gloria, everything (all the glory) goes to God.
The reality is that we are all called to come and be salt and light. We are called to go and be, not to come and see the show.
If I am not speaking in a language you will understand, we are never going to be able to communicate. What happens is that too many people start talking in their own language instead of asking a few questions and talking in other people's language.
It makes no sense for me to talk to people about how to be significant and leave a legacy if they are just trying to put food on the table.
The Bible says that the Holy Spirit will give us utterances – the words to speak out at the right time. Is this not it does not say He will give us acts to do at the right time. (No), He will give us the words to speak at the right time.
Key Points Discussed:
John's backstory
Your 2017 green light
Ways to start getting your message told
Four levels of your life, relationship, and/or business

Survival, Success, Significance, Legacy

The Servant vs The Evangelist
Don't Stop, Don't Quit, Never Give Up
John's personal story that recently tested his own message
Joel's Epiphany or Miracle Story
God uses others to speak prophecy to John and his wife regarding their future daughter Sophie's life.
Joel's Take-Away Wisdom that leads to action today:
Be Aware, be Intentional, be Accountable – Go Take Action
Resources Mentioned
Who Moved My Cheese?: An Amazing Way to Deal with Change in Your Work and in Your Life by Spencer Johnson and Ken Blanchard
John Recommends Resource's
7 habits of Highly Effective People: Powerful Lessons in Personal Change by Stephen Covey
How to Win Friends and Influence People by Dale Carnegie
Peaks & Valleys: Making Good Times and Bad Times Work For you – At Work and In Life  by Spencer Johnson MD
Connect with John Hawkins
http://buildingeffectiveleaders.com/
Other Related Episodes You Might Like

Leave a Message for Paul or Ask Paul a Question
http://godzoneshow.com/contact/

Help by Rating and Reviewing The God Zone Show on iTunes

Link to GSZ on Stitcher for Android

   http://www.stitc