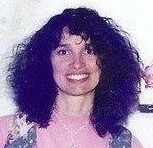 Sheila Newman Johnson business woman, ministry leader, and our very own God Zone Show shofar lady and Paul's wife.
Paul and Sheila discuss her 3 steps to revive in your life this year.
This will help you love extravagantly with purpose.
  Click Message to Tweet: Sheila Johnson discusses 3 Steps to Love Extravagantly on The God Zone Show!
Thanks to the new iTunes 5 * Star Rating & Reviews from
Dean Showalter of Airplane Owner Maintenance Podcast
Michael Woodard of Jumble Think Podcast
I would love to read you name and iTunes review on the show.  There are two ways to do this:
On your phone or iPad
Go to iTunes using the iTunes podcast app,
Search for The God Zone show,
Click on the Rating and Reviews bar,
Log into iTunes, and then
Write a review and leave a rating by stars
On your computer
Launch your iTunes App
Click on the Rating and Reviews bar,
Write a review and leave a rating by stars
Sheila's Shofar – Today's Call-to-Action – Tip of the Day  
Here is Paul's call to action for today  – Live by the Instruments
They are – Faith, Trust, Belief, annd Confidence in, and Authority from God
Look for God's Voice, Power, and Opportunities
Conversation with Sheila Johnson
Key Points Discussed:
3 Steps to Love Extravagantly   
 1. Live Your Life on Purpose
Choose to forgive
Chose to be kind
2. Get Out of Self-pity
Be other focused
Love others as ourselves
Help the needy and those around you
Love extravagantly – God's love required
3. Hang Out with Jesus
His Word, His Voice, His Presence
Talk to Him
Mentioned
Below you will find links to resources that I think you will find valuable to take your work and life to the next level.   Some of the links are Affiliate Links which means that when you choose to make a purchase, you are providing support for the work of The God Zone Show as a commission will be earned. This commission comes at no additional cost to you. Thank you for your support.  pdj
Amazing Love: True Stories of the Power of Forgiveness  by Corrie Ten Boom
Other Related Episodes You Might Like
Connect with Paul 

Leave a Message for Paul or Ask Paul a Question
http://godzoneshow.com/contact/

Help by Rating and Reviewing The God Zone Show on iTunes

Link to GSZ on Stitcher for Android

   http://www.stitc