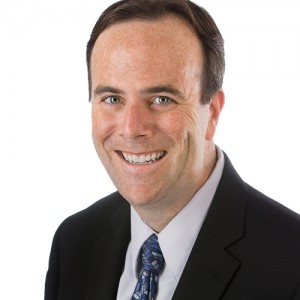 John Nemo is author, podcaster, keynote speaker, sales, marketing, and personal branding trainer, and internationally well-known Linkedin guru.
Paul and John discuss his life in Christ and his powerful and free Linkedin Riches book and work among his other resources.
This will help you earn more, magnify your network, and lead others to God.
  Click Message to Tweet: John Nemo discusses Linkedin to Earn More & Help Others Know God on The God Zone Show!
Thanks to 3 new iTunes 5 * Star Rating & Reviews from
Done Hutchinson – Discover Your Talent Do What You Love podcast
Brandon Gialle – The Blog Millionaire podcast
Marc Dupuis – The Back to Health Chiropractic podcast
I would love to read you name and posdcat or website name on the show and if you have one, the name of your book, podcast, or website.  There are two ways to have this happen:
On your phone or iPad
Go to iTunes using the iTunes podcast app,
Search for The God Zone show,
Click on the Rating and Reviews bar,
Log into iTunes, and then
Write a review and leave a rating by stars
On your computer
Launch your iTunes App
Click on the Rating and Reviews bar,
Write a review and leave a rating by stars
Sheila's Shofar – Today's Call-to-Action – Tip of the Day  
Today's Engagement Question –
How do you currently use Linkedin and how do you plan to use it after listneing to today's conversation?
Enter you answer below in the Comments section or go to the Contact Page
Conversation with John Nemo
Amazing Snippets of Wisdom from John
Meditate on these Guest Quotes to see the useful wisdom that might come from God's voice and resonate with your heart and be implemented today on your journey.
When I get to heaven, he is not going to ask me how many leads did you generate on Wednesday? He's going to say what did you do with my love?
We have no idea what a profound impact we can have on others and how relationships are really everything. When we get to heaven, what carries through is our relationships, our legacy, and the impact.
I'm a broken guy, I am someone who needs help, who needs grace. This is my hero. Do you know who this guy is? Do you realize what's available? Do you realize what is being offered?
I'm not really worried about what other people think of me. You know what I mean? Like, I got Jesus. I've got him. He loves me. I can't screw that up and the people I love and am close to, love him too. That's so freeing – not having to worry about it.
My big thing is that I want to invite you to the party. Like this is the greatest thing ever. You don't want to miss this. Hell is real. Right? Heaven is real. Like you're not just going to die and that's it.
You have to fight hard to hear God's voice and live at a pace so that you can actually connect with him. Then, being able to reach out to others and interpret that noise every day.
Yes, I want to introduce and share Jesus but I also want to be good at business and help people. I feel God's delight when I am being creative and doing what he made me to do.
Do what you love. Do what God put you on earth to do. Yes, there would be fear and yes, there will be obstacles and yes, you will have an enemy supposed to you. Satan, does not want you in your glory doing what you are called to do, but do it anyway. Fight him. Fight back fight for it. God is faithful. He will reward you.
Key Points Discussed:
John's life backstory to God
Psalm 91
Using Linkedin to earn more and spread the Gospel
Free Linkedin Riches book
John's fiction books
Take-Away Wisdom that leads to action today:  
Write down what it would look like to live out your life's passion.
Mediate on this and realize that today more than ever, you can achieve this from the internet, smart phones, and computers and achieve compensation for helping others by using your God given gifts.
Mentioned
Below you will find links to resources that I think you will find valuable to take your work and life to the next level.   Some of the links are Affiliate Links which means that when you choose to make a purchase, you are providing support for the work of The God Zone Show as a commission will be earned. This commission comes at no additional cost to you. Thank you for your support.  pdj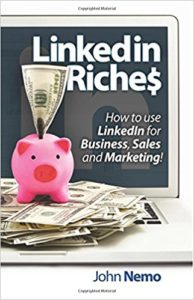 Linkedin Riches by John nemo (free digital copy)
Linkedin Riches by John nemo (paperback copy)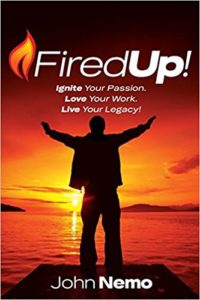 Fired Up; Ignite You Passion, Love Your Work, Live Your Legacy  by John Nemo
Imagine Heaven: Near-Death Experiences, God Promises, and the Exhilarating Future That Awaits You by John Burke
Epic: The Story God is Telling by John Eldridge
Recommended Resources  
How to Win Friends and Influence People by Dale Carnegie
Connect with John Nemo
Other Related Episodes You Might Like
Connect with Paul

Leave a Message for Paul or Ask Paul a Question
http://godzoneshow.com/contact/

Help by Rating and Reviewing The God Zone Show on iTunes

Link to GSZ on Stitcher for Android

   http://www.stitc