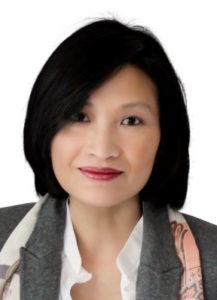 Kelly Baader is an Author, International Speaker, Personal Coach and Marketing Trainer, and the Host of Godly M.B.A. podcast.
Paul and Kelly discuss her touching book A Little Girl Called Grace models for you how to take risks and break free from all the self-imposed limits and bondages.
Kelly's passion is to help you thrive in the marketplace by bringing you content and resources that inspires you to connect with God's unique purpose and help you earn more, serve more, and give more.
  Click Message to Tweet: Kelly Baader discusses How to Market Beyond Ambition on The God Zone Show!
Thanks for the new iTunes 5 * Star Rating & Reviews from
River Rouen –  Ovation Radio podcast
Brian Johnston – Life Matters podcast
Phil Mershon – Man in the Pew podcast
I would love to read you name and posdcat or website name on the show and if you have one, the name of your book, podcast, or website.  There are two ways to have this happen:
On your phone or iPad
Go to iTunes using the iTunes podcast app,
Search for The God Zone show,
Click on the Rating and Reviews bar,
Log into iTunes, and then
Write a review and leave a rating by stars
On your computer
Launch your iTunes App
Click on the Rating and Reviews bar,
Write a review and leave a rating by stars
Sheila's Shofar – Today's Call-to-Action – Tip of the Day  
Today's Engagement Question –
 What you been waiting on God for and what action step could you take today to show God you trust in his provision for this?
Enter you answer below in the Comments section or go to the Contact Page
Conversation with Kelly Baader
Amazing Snippets of Wisdom from Kelly
Meditate on these Guest Quotes to see the useful wisdom that might come from God's voice and resonate with your heart and be implemented today on your journey.
Strive to excellence in the business world and truly become that light so you can attract people to you because of this light and when people get closer to you they will ask, "Well, how did you do it?" Then you can point to the direction and say where the wisdom comes from and where your success comes from.
There is a loving God just waiting to reach out His hand to you.
We have the saying that "When the student is ready, the teacher will appear." So it is the same thing.  A lot of times, we say we are waiting on God, but actually God is waiting on us. When we stand on faith and make the first step, then God's instruction for the next step will come, otherwise it doesn't come.
Key Points Discussed:
MBA – Marketing Beyond Ambition
Kelly's autobiographical book and business podcast
God in the Marketplace
Christianity in China & Taiwan
Epiphany or Miracle Story   
"Feed My Sheep" encounter – Fulfilling of a family letter to God
Take-Away Wisdom that leads to action today:  
Don't use "waiting on God" as an excuse for not taking action. Likely is, God is waiting on you.
Mentioned
Below you will find links to resources that I think you will find valuable to take your work and life to the next level.   Some of the links are Affiliate Links which means that when you choose to make a purchase, you are providing support for the work of The God Zone Show as a commission will be earned. This commission comes at no additional cost to you. Thank you for your support.  pdj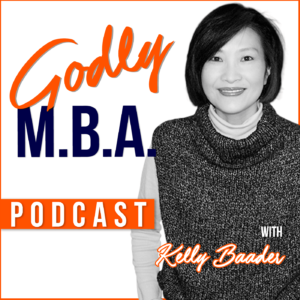 Godly MBA Podcast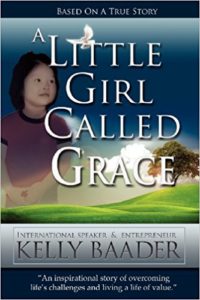 A Little Girl Called Grace by Kelly Baader
Recommended Resources  
Thou Shall Prosper: The Commandments for Making Money by Rabbi Daniel Lapin
Connect with Kelly Baader
Other Related Episodes You Might Like
Connect with Paul 

Leave a Message for Paul or Ask Paul a Question
http://godzoneshow.com/contact/

Help by Rating and Reviewing The God Zone Show on iTunes

Link to GSZ on Stitcher for Android

   http://www.stitc