Abdu Murray is an author, major ministry director, podcaster, well known speaker, and attorney Abdu Murray.
Paul and Abdu discuss Abdu's work as North American Director of Ravi Zacharias Ministries, his journey from Islam to Christ and his important book Grand Central Question.
This will inspire and instruct you in 3 steps to approach others about God and how the concerns of major world views can all be answered at the cross.
. 
  Click Message to Tweet: Abdu Murray discusses 3 Steps Every Christian Should Take on The God Zone Show!
Sheila's Shofar – Today's Call to Action – Tip of the Day
Repurpose some production in your life
Conversation with Abdu Murray
Amazing Snippets of Wisdom from Abdu:
Meditate on these Guest Quotes to see the useful wisdom that might come from God's voice and resonate with your heart and be implemented today on your journey.
The gospel is worth defending and worth offering people and is a way that is winsome.
Most Christians have had zero idea about on how to defend their faith. In fact, most Christians were only nominally so. In other words, they said they were Christians because they went to church on Christmas and Easter and that about summed it up for them.
The Christians tended were the ones who had the most difficult objections for me to overcome. I began to look at those and I began to see the verifiability of the gospel
So Jesus doesn't say, "if you follow my example, you'll be favored of God and you'll be saved," he says, "I will save you so that you can follow my example so that you can have a relationship with me." That's a fundamental different thing. I think many Muslims around the world, people from various worldviews are trying their hardest to have a relationship with God. Whether your religion allows for that or not is another issue, but Christianity says not only do I allow for it, but I make it possible.
Funny that a Jewish guy about 2000 years ago said something about we need to die to ourselves and often times a lot of us are ready to do that or even remotely willing to do that. I think the trick of the apologist or the person is who is a Christian who is trying to persuade others is to say this is a scary thing. I've done it. It's worth it.
Often times objections are a smokescreen or a mask over the existential objections or the personal cost they have might have. Sometimes they are not a mask but are coupled so closely with personal issues that they are valid intellectual objections but they now have an emotional component to them.
So value for the humanist, escape from pain for the pantheist, and the greatest expression of love for the Muslim are all at the cross.
Key Points Discussed:
From Islam to Christ – Abdu's personal journey
The Grand Central Question in the 3 major non-Christian worldviews –
Secular Humanism, East & West Spirituality, & Islam
Identity Suicide – barriers to accepting God
Understanding and counting the cost of following Jesus
Three ways to be sensitive as we approach people about God
       Ask open ended questions
       Listen carefully to answers
       Commit to helping them with their journey
Take-Away Wisdom that leads to action today:  
4 things from the teaching in Colossians 4:5-6
Walk in wisdom towards outsiders
Don't answer objections, answer people
Be gracious in your speech
Seek to understand what people care about and why
Resources Mentioned
Below you will find links to resources that I think you will find valuable to take your work and life to the next level.   Some of the links are Affiliate Links which means that when you choose to make a purchase, you are providing support for the work of The God Zone Show as a commission will be earned. This commission comes at no additional cost to you. Thank you for your support.  pdj
Grand Central Question:  Answering the Local Concerns of the Major Worldviews by Abdu H. Murray

From Islam to Christ – Abdu's story on video
Ravi Zacharias Ministries   http://rzim.org
Helping the thinker to believe and the believer to think
Abdu's Debate with John Loftus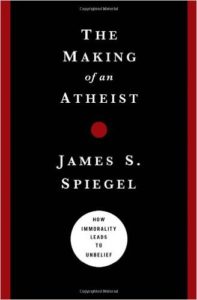 Making of an Atheist: How Immorality Leads to Unbelief   by Jim Spiegel
Embrace the Truth – http://www.embracethetruth.org/
Scholarships available for education in apologetics & evangelism for those interested in using that in their current or future professions
Abdu Recommends Books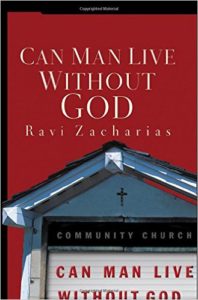 Can Man Live Without God?  by Ravi Zacharias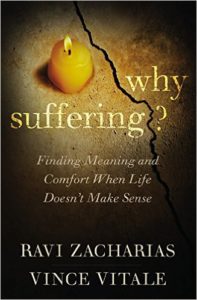 Why Suffering? Finding Meaning and Comfort When Life Does Not Make Sense  by Ravi Zacharias & Vince Vitale
Connect with Abdu
http://rzim.org in the USA and http://rzim.ca in Canada
Other Related Episodes You Might Like
Connect with Paul 

Leave a Message for Paul or Ask Paul a Question
http://godzoneshow.com/contact/

Help by Rating and Reviewing The God Zone Show on iTunes

Link to GSZ on Stitcher for Android

   http://www.stitc