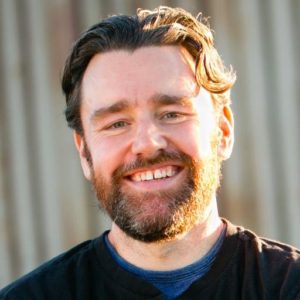 Justin Camp is a writer, author, ministry leader, and former lawyer and venture capitalist.
Paul and Justin discuss Justin's new book Invention and his Gather Ministries that he runs with his wife Jennifer and devoted to better connecting men and women to God.
This will challenge and guide you to cast away the lies you have been telling yourself and discover, receive, and use your spiritual gifts in a manner consistent with your God inspired calling.
. 
  Click Message to Tweet: Justin Camp discusses What Can Invention Teach You About God? on The God Zone Show!
Sheila's Shofar – Today's Call to Action – Tip of the Day
Purpose Content Revisited – Paul presents part of one of the three Scorre Conference speeches he gave last week.
Life Lessons You Can Learn from Cats – 1) Care for Others
Conversation with Justin Camp
Amazing Snippets of Wisdom from Justin:
Meditate on these Guest Quotes to see the useful wisdom that might come from God's voice and resonate with your heart and be implemented today on your journey.
I've listened to a lot of sermons where I walked out and go "that was awesome" and I have no idea what to do practically. What do I do on Monday morning with what I have heard?
It was just much later in my career when I started taking that fight in my heart and taking it to the right enemy. Not applying it to other human beings and fighting them, but taking that fight to the kingdom of darkness and taking ground for the Kingdom of Light.
What does God Almighty, creator of heaven and earth, he knows how many hairs are on her head, what does he think about what I should be doing with my life? And so, one really practical way is to discover spiritual gifts because it is a great marker of his intent in each one of our lives.
Key Points Discussed:
Hearing God and taking action
Justin's life pivot into ministry
Justin's new book Invention (see link below)
Gather Ministries
Establishing your group of accountability
Epiphany or Miracle Story:   
Justin hearing from God to start to write again
Take-Away Wisdom that leads to action today:  
Daily – Practice being still and seek God's voice
 Mentioned
Below you will find links to resources that I think you will find valuable to take your work and life to the next level.   Some of the links are Affiliate Links which means that when you choose to make a purchase, you are providing support for the work of The God Zone Show as a commission will be earned. This commission comes at no additional cost to you. Thank you for your support.  pdj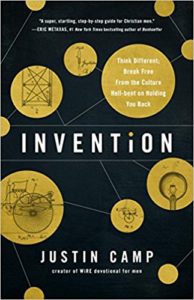 Invention: Think Different; Break Free From the Culture Hell Bent on Holding You Back  by Justin Camp
Loop & Wire devotionals by Jennifer & Justin Camp 
My Utmost for His Highest by Oswald Chambers
Justin Recommends Books
Wild at Heart Revised and Updated: Discovering the Secret of a Man's Soul by John Eldredge
Connect with Justin
Other Related Episodes You Might Like
Connect with Paul 

Leave a Message for Paul or Ask Paul a Question
http://godzoneshow.com/contact/

Help by Rating and Reviewing The God Zone Show on iTunes

Link to GSZ on Stitcher for Android

   http://www.stitc