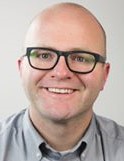 Adam Weber is an author, blogger, podcaster, speaker, and pastor.
Adam's high energy passion is expressed in his work as lead pastor of the 6 campus, fast growing Embrace church centered in Sioux Falls, SD and his new book Talking with God: What to Say When You Don't Know How to Pray.
This will help you navigate the difficulty you find with simply talking to God and discover and stay on the wonder filled journey He has for you.
  Click Message to Tweet:  Adam Weber discusses What to Say When You Don't Know How to Pray on The God Zone Show!
Thanks for the new iTunes 5 * Star Rating & Reviews from
Hayut Yogev of the Reach or Miss podcast
Pauline Ng of the Happy Mind Travel podcast
Sheila's Shofar – Today's Call to Action – Tip of the Day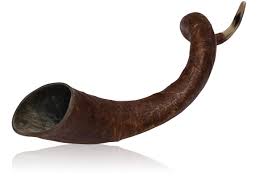 Kudu or antelope or trumpet horn as often referred to in the Bible which Sheila sounds as an ancient Call-to-Action on the show.
Here is my Call to Action for today – Consider this: Embrace consumerism in your business or ministry.
 Conversation with Adam Weber
Amazing Snippets of Wisdom from Adam:
Meditate on these Guest Quotes to see the useful wisdom that might come from God's voice and resonate with your heart and be implemented today on your journey.
Jesus calls God Father. I mean, very personal and we can approach God that same way and He wants us to approach Him that same way.
I think we often leave out laughter and humor when it comes to our relationship with God and which I would argue is one of the most Holy things which you can share with another human beings, or in this case, God.
God, your plan is so crazy, like who would have ever thought you'd take this yahoo, business degree, bald 35-year-old and now he'd be a preacher and write a book on prayer. That's most the most outrageous thing ever.
Key Points Discussed:
Adam's passion for creating a "springboard" book on talking with God.
Why so few people in church know much about how to pray
The needs in the church for training people to pray
What to say when you don't know how to pray.
Focus, Buffer, and Free days as they lead to communicating with God
Laugher and humor with the Lord
The Conversation with Adam Weber podcast
Epiphany or Miracle Story:   
God provides Adam a miraculous inspiration of wisdom each week as he creates a sermon.
Adam's story on how he and his wife were miraculously and mysteriously provided the funds to adopt their son.
Take-Away Wisdom that leads to action today:
Ask God for a specific piece of wisdom today
Mentioned
Click on the titles below to link to resources that I think you will find valuable to take your work and life to the next level.  Some of the links are Affiliate Links which means that when you choose to make a purchase, you are providing support for the work of The God Zone Show as a commission will be earned. This commission comes at no additional cost to you. Thank you for your support.  pdj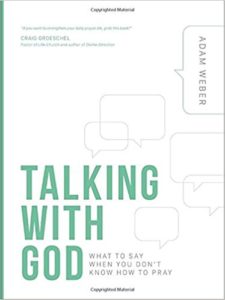 Talking with God: What to Say When You Don't Know How to Pray.by Adam Weber
The 12 Week Year: Get More Done in 12 Weeks than Others Do in 12 Months by Brain Moran
The Time Breakthrough – Transforming time from a quantity to a quality – The Strategic Coach (Book and one Compact Disc) by Dan Sullivan

Recommended Resources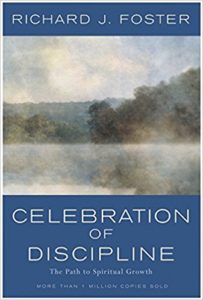 Celebration of Discipline: The Path to Spiritual Growth by Richard Foster
Connect with Adam Weber
http://adamweber.com/     @adamweber
Other Related Episodes You Might Like

Leave a Message for Paul or Ask Paul a Question
http://godzoneshow.com/contact/
I would love to mention your iTunes Rating and Review on The God Zone Show 

Link to GSZ on Stitcher for Android
   http://www.stitc