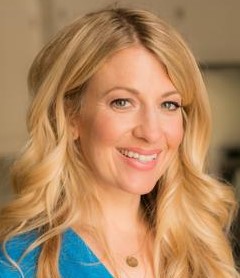 Natalie Ard is an author, artist, game & toy developer, and successful "mompreneur."
Paul and Natalie discuss Natalie's purpose driven story as it reveals her passion to inspire children and spark their curiosity and creativity. She has developed products like Star from Afar and The Story Egg that deliver positive, faith filled messages and lasting family memories.
This will help you overcome obstacles to action and discover and launch out your own life purpose in 2018 and provide you with some great ideas for your family's holiday season.
  Click Message to Tweet: Natalie Ard discusses Your Daily Small Yes to the Amazing in 2018 on The God Zone Show!
Thanks for the new iTunes 5 * Star Rating & Reviews from
Tracie Gluhaich

host of the

Be Well, Be Keto

podcast

Gisele Oliveira co-

host w husband

Ted Ryce

of

the Legendary Life Podcast
Nathan Mitchell

host of the

Leading with Purpose

podcast
Sheila's Shofar – Today's Call to Action – Tip of the Day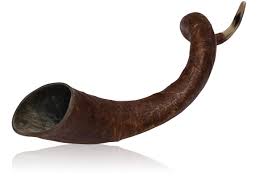 Kudu or antelope or trumpet horn as often referred to in the Bible which Sheila sounds as an ancient Call-to-Action on the show.
Here is my Call to Action for today – Consider this: Take a purposeful moment of deliberate heartfelt thankfulness to God for at least one specific thing each day.  Revisit of my holiday recommendation in episode #31 last year.  This call to action combined with the daily simple "yes" as discussed today with Natalie Ard provides a great combination of daily action.
 Conversation with Natalie Ard
Amazing Snippets of Wisdom from Natalie:
Meditate on these Guest Quotes to see the useful wisdom that might come from God's voice and resonate with your heart and be implemented today on your journey.
I really felt a Godly nudge, many godly nudges, pushing me towards this idea that I had. I really felt I was blessed with this idea and I should do something with this so I started a few small "yes's" and feeling I was being called and maybe this was a purpose that God had set aside for me.
Have purpose with what you do with your children because they are very impressionable at a very young age.  Teaching them the story of God in a playful way really sets a memory for them and it's great that those Christmas memories are around the true meaning of Christmas.
You really sometimes have to put yourself out there a little bit more and risk a little bit more. Looking back I wish that I had listened a little more, prayed about it a little more, and not be so wrapped up in the financial cost of it.
Key Points Discussed:
Natalie's journey to becoming a "mompreneur"
The value in purposeful play toys for children
What is a simple daily small "Yes"
Overcoming the walls of resistance to saying "Yes" and taking action
God sized goals for 2018
Epiphany or Miracle Story:   
The story of the rock that Natalie found that symbolizes the cornerstone (Jesus) in her life.
Take-Away Wisdom that leads to action today:
Start with a simple small "Yes" each day. It will lead to amazing achievement.
Mentioned

Recommended Resources
Connect with Natalie Ard
Other Related Episodes You Might Like
GZS 030: Natasha Crain – How to Keep Your Kids on God's Side
GZS 047: How Can You Market Beyond Ambitions? with Kelly Baader
GZS 049: Find Your Beautiful Purpose with Susie Larson

Leave a Message for Paul or Ask Paul a Question
http://godzoneshow.com/contact/
I would love to mention your iTunes Rating and Review on The God Zone Show 

Link to GSZ on Stitcher for Android
   http://www.stitc