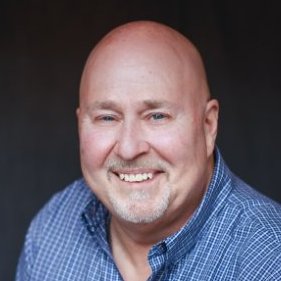 Dr. Michael Hudson is an author, podcaster, speaker, teacher, & communications trainer & coach.
Michael's passion can be experienced in his Get Your Message Heard podcast and in his book, Public Speaker Secrets.
This will help you identify and overcome the obstacles that hold you back from strategically communicating your unique message so you will have a greater impact on the world. An impact only you can deliver. Wow!  Can't we all use that?
  Click Message to Tweet: Michael Hudson discusses How to Communicate your Unique Message in 2018 on The God Zone Show!
Thanks for the new iTunes 5 * Star Rating & Reviews from
Tracy Herbert of the Diabetes Breakthrough podcast
I would love to read your name and iTunes review on the show.  There are two ways to do this:
On your phone or iPad
Go to iTunes using the iTunes podcast app,
Search for The God Zone show,
Click on the Rating and Reviews bar,
Log into iTunes, and then
Write a review and leave a rating by stars
On your computer
Launch your iTunes App
Click on the Rating and Reviews bar,
Write a review and leave a rating by stars
Sheila's Shofar – Today's Call to Action – Tip of the Day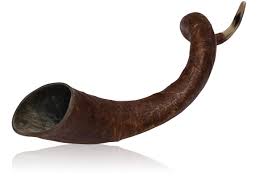 Kudu or antelope or trumpet horn as often referred to in the Bible which Sheila sounds as an ancient Call-to-Action on the show.
Here is my Call to Action for today – Consider this: What do you say to someone who claims "I don't need God? – That's for people who need a crutch." Next week's episode will be fully dedicated to this important question.
 Conversation with Michael Hudson
Amazing Snippets of Wisdom from Michael:
Meditate on these Guest Quotes to see the useful wisdom that might come from God's voice and resonate with your heart and be implemented today on your journey.
I think leaders have to learn how to communicate better. I think too many are held back and so my core passion is about "what's in your way?" What's making you not step of sharing the message you need to share with the person that needs to hear it? I think this framework – design it, develop it, and deliver it is the path that helps you get past that.
When you speak it's never about you. When you can learn to make your speaking about the people you are speaking to and never about you, you take your speaking to a whole new level. Whether it's a one on one, whether it's at a party, whether it's at a friends a family dinner or whether you're in front of a room or it's in a church delivering a sermon, the focus always has to be about the audience and the outcome you are trying to create for them. When you are doing that, the nerves disappear.
I'm going to suggest step one is one people don't like the question but open your mind and hear it – If I wasn't already doing "X," would I start? Now the first place that ought to be used to get ready for 2018 is to say – What are the things on my "to do" list that have not been done in 2017? Would I put them on that list today? If the answer is "no," give yourself permission not to do them.
Key Points Discussed:
The importance of daily gratitude journal
     What did you learn yesterday?
     What are you grateful for today?
     What do you want? (with a view of years down the line)
     What are you going to accomplish today?
Michal's career journey to helping us communicate better
Discussion of some of the 52 secrets of impactful communication
Information overload when speaking
Strategic steps to take for greater impact in 2018
Michael's 4 free available resources
Epiphany or Miracle Story:   
Michael's vision and voice heard instructing him to tell a story that changed his path.
Take-Away Wisdom that leads to action today:
Ask yourself what do I want this audience (or person) to do as a result of hearing me speak.  This will help you create greater impact.
Mentioned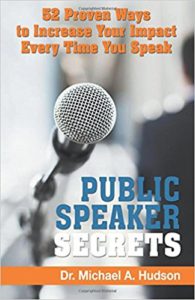 Public Speaking Secrets: 52 Proven Ways to Increase Your Impact Every Time You Speak by Dr. Michael A. Hudson  192 p book
52 Speaking Secrets: Increase Your Impact Immediately by Michael Hudson – free ebook
3 Step Roadmap to Start, Run, and Grow Your Speaking Business from Scratch by Michael Hudson – free ebook
 Message Makeover – complimentary 15 minute consultation with Michael Hudson
Get Your Message Heard podcast

Recommended Resources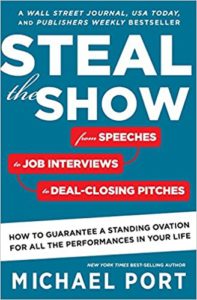 Steal the Show by Michael Port
Heroic Public Speaking workshop with Michael Port
Connect with Michael Hudson
Other Related Episodes You Might Like

Leave a Message for Paul or Ask Paul a Question
http://godzoneshow.com/contact/
I would love to mention your iTunes Rating and Review on The God Zone Show 

Link to GSZ on Stitcher for Android
   http://www.stitc