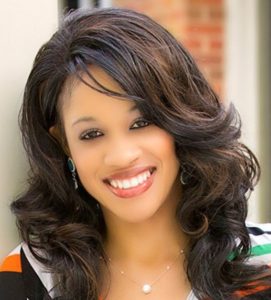 Jevonnah Ellison is a motivational speaker, author, trainer & coach
Paul and Jenvonnah, or Lady J and she is often known, discuss her passion for guiding people in finding and living out their authentic purpose and glorifying God in that quest.
This will help you journey from rejection to direction as you move from day job to dream job and beyond to your bigger influence and impact in the world in 2018.
  Click Message to Tweet: Jevonnah Ellison discusses Ways to Maximize Your Influence in 2018 on The God Zone Show!
Thanks for the new iTunes 5 * Star Rating & Reviews from
Stacy Brookman of the Real Life Resilience podcast
I would love to read your name and iTunes review on the show.  There are two ways to do this:
On your phone or iPad
Go to iTunes using the iTunes podcast app,
Search for The God Zone show,
Click on the Rating and Reviews bar,
Log into iTunes, and then
Write a review and leave a rating by stars
On your computer
Launch your iTunes App
Click on the Rating and Reviews bar,
Write a review and leave a rating by stars
Sheila's Shofar – Today's Call to Action – Tip of the Day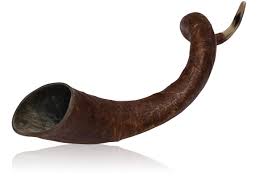 Kudu or antelope or trumpet horn as often referred to in the Bible which Sheila sounds as an ancient Call-to-Action on the show.
Here is my Call to Action for today – Consider this: Write your goals for 2018 and limit the number to 3-5. Ck our Michal Hyatt's new book to help you do this a be successful in achiving the goals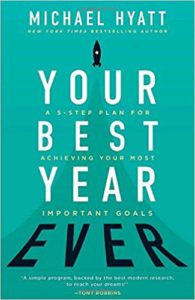 Your Best Year Ever: 5 Step Plan for Achieving Your Most Important Goals   by Michael Hyatt
Conversation with Jevonnah Ellison
Amazing Snippets of Wisdom from Jevonnah:
Meditate on these Guest Quotes to see the useful wisdom that might come from God's voice and resonate with your heart and be implemented today on your journey.
The power of forgiveness and business success go hand-in-hand.
That's one of the hardest things to forgive ourselves because will beat ourselves up because of a decision but the Bible says "there is therefore no condemnation for those in Christ Jesus" and we have to remember that and to get in our prayer closet, our war war room as I call it, and really remember what God did for us so that we can have that forgiveness of ourselves.
Helping people to believe that they do have what it takes means taking a deep dive on the inside of ourselves really assessing your own gifts, skills, talents, passions and those type of things that you can do –  not just to help yourself go higher, but to serve others.
There are so many people that are half living out and they will believe but they are dead because they are not being living a full life. I'm a midwife. My job is to birth inside men and women that dream that God has placed in them. Once they birth that vision, I also have to help them nurture that baby so that it grows into full maturity.
Key Points Discussed:
Moving from Rejection to Direction and beyond
Jevonnah's story of the power of forgiveness
You Have What it Takes
Why the name "Lady J"
Doing business while keeping God central in the process
7 Habits to Help You Win Everyday
Epiphany or Miracle Story:   
The story of healing and restoration from cancer of Jevonnah's mom.
Take-Away Wisdom that leads to action today:
If you are in business, make sure you have started to build an email list. Start with 10-20 contacts from your email contacts and invite them to be on your list.
Every day set up two chairs – one for you and one for God and have a conversation.
Mentioned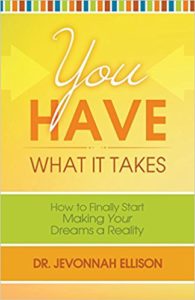 You Have What It Takes: How to Start Making Your Dreams a Reality by Jevonnah Ellison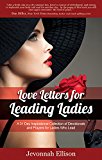 Love Letters for Leading Ladies: a 31 Day Inspirational Collect of Devotionals and Prayers for Ladies Who Lead  by Jevonnah Ellison
7 Habits to Help You Win Everyday audio message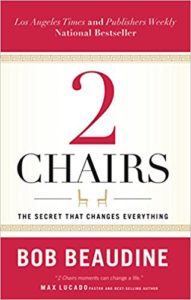 2 Chairs: The Secret that Changes Everything by Bob Beaudine

Recommended Resources
Leader Box by Michael Hyatt
The Purpose Driven Life: What on Earth Am I Here For by Rick Warren
Fully Alive by Ken Davis
 Connect with Jevonnah Ellison
Other Related Episodes You Might Like
Leave a Message for Paul or Ask Paul a Question
http://godzoneshow.com/contact/
I would love to mention your iTunes Rating and Review on The God Zone Show 

Link to GSZ on Stitcher for Android
   http://www.stitc