Listen to Episode #000:
Hi, I am business and personal coach, writer, speaker, and ministry leader Paul Johnson. Thanks for visiting The God Zone Show website. Do you ever ask yourself questions like one of these?
"What's God's purpose for me in this season of my life?"
"How can I have more influence in my family, friends, and associates?"
"How can I do my part to change the world?"
You ask questions like this because you want to be a leader, an effective warrior for Christ. You would like to look to yourself and say, "Hey, I'm really doing great in my journey with God." You want to hear from God, sense his presence, know your purpose, operate in the full gifts of God, change the world in some way, and show others how to do the same. You and I want to do these things but let's admit it, a lot of things continually get in our way. We have challenges, doubts, temptations, troubles, even tragedies. Sometimes were confused or unfocused or totally distracted. Sometimes we succeed. Hooray! But sometimes we totally fail. We need help. Don't we?
Problem and Challenge
We need help with our family life, with our business life, with our community, our ministry, our church; we need accountability, personal development, and when we are dealing with difficult people and difficult situations. We are dealing with health issues, financial issues. We want to see God's power and authority in our life and how we need to know how we can stay focused to understand his word, be aware of his presence, hear from him, talk to Him, and operate with great influence. So you and I need help staying in that sweet spot along the center life's path with Christ.
In late 2014, I started calling that sweet spot along life's journey in Christ a zone – a God Zone. I imagined a God Zone where all the elements of belief and life come together into a unified and successful lifestyle. So I begin asking the question, "What are the basic elements of understanding and wisdom that keeps us in The God Zone?" I came up with the God Zone model that has 10 elements. I started to write down descriptions of these elements and how they act together.
At first, my plan was to write a book about, but by spring 2015 I decided that maybe an interview based podcast and website would be the best starting platform to launch and introduce this model as a valuable resource in serving you. So here we finally are. And I'm so excited. With this model I take 10 elements of faith and allocate them in what I like to call "a focal point of understanding that leads you to wisdom and a touchstone of accountability that leads you to action."
The God Zone Model
So you see, I did not come up with the name The God Zone Show out of some attempt to create a catchy branding title. If you look at the logo for The God Zone Show, you see it as a kind of target made up of thee overlapping albeit irregular circles. That branding image is also a symbolic, continual reminder of what The God Zone Show focus is about – a sweet spot in your life's journey where three set of elements are – Amazing Wisdom, Powerful Purpose, & Relentless Trouble combine and focus down.
When I say Amazing Wisdom, what I am speaking about is a set of 5 elements:
God's Word
God's Creation
God's Voice
God's Presence
God's Community
When I say Powerful Purpose, what I'm speaking about is a set of 2 elements:
God's Intention
God's specific and unique purpose for you… just you.
When I say Relentless Trouble, what I'm speaking about is a set of 3 elements:
Predicaments or by another name Trouble
God's power
God's Authority
These last two elements, God's power in God's authority is what I call the Push Elements of the whole model as they push us through all the other elements of The God Zone as we live this out in a life of victory. There you have the 10 Elements of the God Zone model. I use those 10 elements in The God Zone Show website ad podcast as you and I will visit with those I interview who have inspiring stories and useful resources and tips for you that involve the topics of Family, Business, Community, & Ministry Leadership; Personal Development; Difficult People & Predicaments; Healing, Miracles, & Prophecy; Science & Faith and much more…
The God Zone Show will hopefully deliver to you wisdom and of accountability that utilizes the Push Elements – to help you and I to better see the unseeable, touch the intangible, and achieve the improbable as you receive amazing wisdom you live with inspired purpose and you prosper even through difficulty. And that's what the The God Zone is about. My goal is that this all will help you lead a more inspired, power filled, authority filled, and influential… Christ centered life.
My Story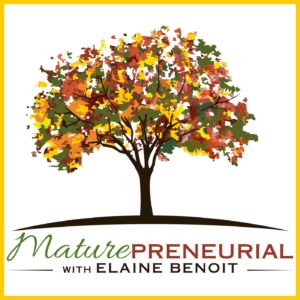 First, using the above player, hear my fun conversation on the MaturePreneurial podcast with Elaine Benoit.
It was back in 1996 …That is where it seemed to start for me – the God Zone that is. Those who know me well know that I am a person who doesn't like to just talk about things, I like to see them happen — especially things that might seem improbable by human standards. I also like things that are testable… you see I was trained as an applied scientist – an engineer. In fact, I have an interdisciplinary master's degree in engineering, economics and business from UCLA. What I have found about the Bible is that the works and the promises of God as described in the Bible are testable and they pass the test.
I first proclaimed my faith in Jesus on Sunday Feb 18, 1996. That was a great day of Hope. God has promised in Rom 10:9 that if you confess with your mouth, "Jesus is Lord," and believe in your heart that God raised him from the dead, you will be saved. On Sunday Feb 18, 1996 that promise was especially planned for me. Earlier that morning, at about 1:00 AM, my mother had died. I came to faith while sitting at her side for the last seven hours of her life. I watched as she took her final breath. That image is riveted in my mind.
Also riveted in my mind is how the television in her hospital room that was turned on kept displaying Bible verses. I kept reading Psalm 91 to her- her favorite Bible verse. This was the first time I ever remember reading the Bible out loud. Psalm 91 begins with: He who dwells in the shelter of the Most High will rest in the shadow of the Almighty. I will say of the Lord, "He is my refuge and my fortress, my God, in whom I trust."  My gosh – That starts off with another promise doesn't it – He who dwells in the shelter of the Most High will rest in the shadow of the Almighty.  If you look at the rest of Psalm 91, you will see that it is just filled with promises too.
Since 1996 I have been testing the promises of God. I have come to expect to be able to proclaim His promises for my life and they hold true every time. So from that point in 1996, God has led me and my wife Sheila on an amazing journey. While running a real estate private money financing and development business, I am an adviser to local churches for the internationally taught course called Alpha, I am a volunteer apologist for the science & faith based ministry called Reasons to Believe, I am on the board of directors of a church mentoring and training ministry called Kingdom Partners.
My careers have included being a radio & TV host, software engineer, business consultant, real estate financier & developer, and college instructor. Additionally, Sheila and also I started and lead numerous ministries, small groups, and outreaches to the lost and homeless like the Jesus Blanket Project.
We hosted and continue to help others host many short term and long term international students (Sheila runs a ministry business that places international high school and college studies in homes in California), we one-on-one mentor those seeking guidance, and continued to guide our 4 children and 2 grandchildren. We navigated some health issues, the financial markets crash in 2008, and some resulting very personal and dishonest attacks. I count it all as joy!  Joy, especially today, because it has all lead me to launch The God Zone Show podcast as I continue as a business and personal coach, writer, speaker, and ministry leader.