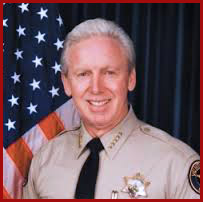 Paul interviews former Ventura County Sheriff, pastor, and professor Bob Brooks, author of Declarations: Living and Leading Above Your Circumstances. In the Tip-of-the-Day segment, you are called to action as Paul suggests that you ASK, which is the name of Ryan Levesque's great book that teaches you to strategically survey and quiz those you seek to influence and lead. Visit GodZoneShow.com and get the new FREE colorful infographic 10 God Zone Elements, Declarations, and Habits for Power Filled Living.
Bob Brooks spent 37 years in law enforcement, 13 years of those as the elected Sheriff of Ventura County CA. (a very big county where I live and its just West of LA and extends all the way to the ocean)   Bob is currently an university professor of Ethics and Homeland Security.  Bob's wonderfully useful book Declarations: Living and Leading Above Your Circumstances has influenced many including me.  Bob is also a minister and for the past 13 years with his wife Debbie, they have been leading medical mission teams into other countries.
Sheila's Shofar – Today's Call to Action – Tip of the Day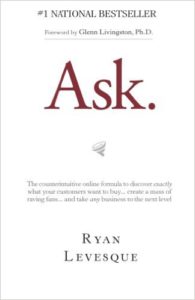 Continually Ask, Survey, and Quiz your clients, fans, followers to get in step with their wants, needs, and inspiration that will keep them attracted your influence.  This is so often missed in busienss, church, community, and family life.
Interview with Bob Brooks
Key Points: Six points of Honor
Trustworthiness
Teamwork
Service
Justice
Courage
Compassion
Establish your own points of honor and use surveys an quizzes to "Ask"  no matter who you are trying to influence and lead be it in business, ministry, community, or family
Make Declarations to create a road-map for your life and give you a moral compass. His book presents 11 declarations for successful living. Live Declarations not Circumstances.
Bob's Parting Words: "Understanding that Leads to Wisdom that Leads to Action" As in Hebrews 11:6 – Diligently Seek God (e.g. no half way efforts)
Resources Mnetioned

Ask  – by Ryan Levesque
Declarations: Living and Leading Above Your Circumstances  by  Bob Brooks
Bob Recommended
Good to Great in God's Eyes by Chip Ingram

Joni and Friends – Wheels for the World
Connect with Bob sheriffbob.31@gmail.com
Please Connect with me.
Thanks for listening. To leave me message or ask me a question
Connect with me on FACEBOOK
https://www.facebook.com/Godzoneshow/
Help by Rating and Reviewing The God Zone Show –