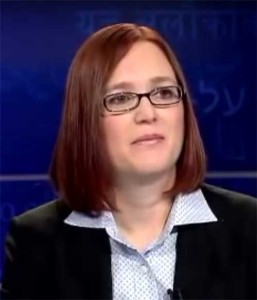 Jennifer LeClaire is the host of Walking in the Spirit podcast and author of many resources including her latest book about overcoming the Spirit of Control, Idolatry & Immorality.   She's a senior editor at Charisma magazine where she also writes the popular prophetic Plum Line column. Serves as director of Awakening House of Prayer in Florida and much more. Jennifer's work trains and empowers you to hear God's voice, receive God's power, and be free of the things that hold you back.   Jennifer LeClaire … welcome to The God Zone Show.
Sheila's Shofar – Today's Call to Action – Tip of the Day
Drop the Amazing – Bam! so you can better show the love of God in a practical ways. Remember Rom 2:4 tells us – "God's kindness leads to repentance."
Conversation with Jennifer LeClaire
Key Points
Listen for God's voice,
Expect suddenly events that lead you to great promotions,
Protect against evil spirits, and
Respond quickly to opportunities that God presents.
Links to Resources Mentioned in this Episode
The Next Great Move of God:  An Appeal to Heaven for Spiritual Awakening
The Spiritual Warriors Guide to Defeating Jezebel: How to overcome the Spirit of Control, Idolatry & Immorality
Rayn LeStrange Ministries  – A Modern Day Revivalist   

Connect with Jennifer
Jennifer LeClaire website
Plum Line column at Charismamag.org
Other Related Episodes You Might Like

Leave a Message for Paul or Ask Paul a Question
http://godzoneshow.com/contact/
Help by Rating and Reviewing The God Zone Show –