I answer Jessie's question and gives us resources that can help us know what to do today with the forgotten God question. Visit the Visit GodZoneShow.com and use the SpeakPipe to ask a question to be played and answered on a Q&A episode.
Sheila's Shofar – Today's Call to Action – Tip of the Day
Today, I've combined the Tip of the Day, Call to Action segment with our Q&A segment through an interview with Sheila to deliver wisdom that leads to action.
Question from Jessie
Here is today's question from Jessie as he asks. I saw a book it think was called the Forgotten God and get didn't get a chance to look at it but was wondering what could that be all about. Is there a forgotten God?
The Answer
Key Points Discussed:
God the Holy Spirit is the Forgotten God
Often this God is forgotten because we do not understand the Trinity: God the Father, God the Son, and God the Holy Spirit.
We often replace this one of the three persons of God with God the Holy Bible.
There are great resources that can help us not forget God the Holy Spirit.
Links to Resources Mentioned in this Episode  (Click on title to go to resource) 
 Forgotten God: Reversing our Neglect of the Holy Spirit by Francis Chan
Surprised by the Power of the Spirit: Discovering How God Speaks and Heals Today by Jack Deere
Questions of Life by Nicky Gumbel      
   The Alpha Course  http://alpha.org/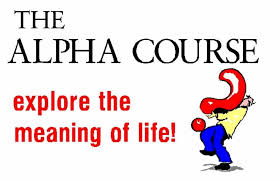 Who is the Holy Spirit?  a video
Other Related Episodes You Might Like

Leave a Message for Paul or Ask Paul a Question
http://godzoneshow.com/contact/
Help by Rating and Reviewing The God Zone Show –