Paul interviews Mitzi Clair, Cuban born writer, speaker, missionary, and author of the book You Ask, I Answer.  They discuss hearing God, miracles, gifts, and revival in Cuba. Mitzi concludes with a powerful word for GZS listeners.  Visit GodZoneShow.com and get a free copy of Mitiz's book and the video Hearing God's Voice.
 Born in Cuba, Mitizi's mission is in sharing her conversations with God to help you learn to daily communicate with God, recognize His voice and His answers, and receive His love and His life guiding instructions.
Sheila's Shofar – Today's Call to Action – Tip of the Day
Convesation with Mitzi Clair
        Key Points Discussed
How to Hear God's Voice
Receive Gifts from the Holy Spirit
Revival in Cuba
Mitzi's word from God for GZS Listeners
          Today, receive God's Spirit, revelation, and gifts. Pray
Scripture:  Ex 8;10, Jer 16:21, Is 6:8, John 21:22
Acton Take Away:  Pray in person for someone today. Ask God to hear more from Him.
Resources Mentioned   
There Is More: The Secret to Experiencing God's Power to Change Your Life by Randy Clark
You Ask, I Answer by Mitzi Clair  
   


Special Offer
Go to the Ask Paul or the Contact page and either send me a voice message which you can easily record and then I can play it on the show or else you can send me a written message you write on the Contact page which also I could use on the show, if you will do that I will send you Mitzi's book, You Ask, I Answer AND as a bonus I will send you a new video that I'm working on, its called – How to Hear the Voice of God which is my step-by-step suggestions to you on how you can more effectively hear the voice of God in your life and consequently receive amazing wisdom.
What question would you like to ask?  What comment would you like to make? …Now, you will get the book and the How to Hear the Voice of God video but when I run out of the six books that I have, I'll still send you a link to the video that will here be on a private page and only accessible to you who send me a question or comment.
Now I'll also be making this offer in Episode #018. So go ahead and get ahead of the curve and don't miss out on getting the book, today please leave me a comment or question by using the Ask Paul or Contact page.
Mitzi Recommends Resources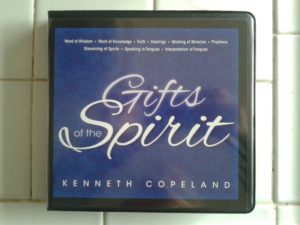 Gifts of the Spirit by Kenneth Copeland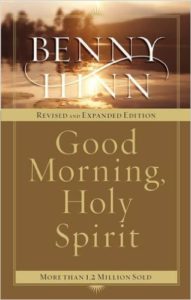 Good Morning, Holy Spirit by Benny Hinn
Connect with Mitzi
On Facebook –   Mitzi Clair
Email – mnmclair@yahoo.com
Snail Mail – POB 272, Simi Valley, CA 93062
Other Related Episodes You Might Like
Leave a Message for Paul or Ask Paul a Question


http://godzoneshow.com/contact/
 Help by Rating and Reviewing The God Zone Show –