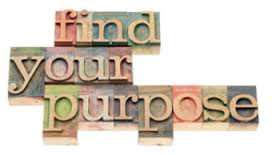 I answer this question that listeners ask about part of the opening phase – Receive Amazing Wisdom, Life with Inspired Purpose, and Prosper through Trouble. I discuss with Sheila several events that illustrate how to do this.
Sheila's Shofar – Today's Call to Action – Tip of the Day
Today, I've combined the Tip of the Day, Call to Action segment with our Q&A segment through an interview with Sheila to deliver wisdom that leads to action.
Question Often Asked about the God Zone Show
You open the show by saying "Live with Inspired Purpose", so I am asked …How can I live with inspired purpose?
The Answer
When I say" Live with Inspired Purpose" I'm actually referring to two of the elements of my 10 element God zone model I create.    Each of those two elements I have found are pipelines for you and me to Live with inspired Purpose.
2 God Zone Model Elements of Living with Inspired Purpose  
Gods' Purpose
God's Love
Sheila relates two stories about living with God inspired purpose –
1) Her help in starting the Los Angeles Chapter of Christian Legal Aid 

2) Her hosting work with international students through America Home Life International  

Sheila's Contact Info      Sheilaj@amhomelife.org
Links to Resources Mentioned in this Episode
10 God Zone Elements, Declarations, & Daily Habits for Power Filled Living  New, colorful, infographic chart that shows you the 10 elements of the God zone model, gives you 10 biblical declarations associated with each of those elements, and encourages you with 10 habits that you can start doing today daily habits to help keeping you in the God zone.
Special Offer
In last Monday's Episode #017 in my interview with the author Mitzi Clair we discussed her book You Ask, I Answer.  This is a great book which journals her discussion with God and gives you great examples about talking to God. Mitzi has graciously given to me about have a half dozen of her You Ask, I Answer books to give away to God Zone Show listeners.
So here is the Special Offer – Go to the Ask Paul or the Contact page and either send me a voice message which you can easily record and then I can play it on the show or else you can send me a written message you write on the Contact page which also I could use on the show, if you will do that I will send you Mitzi's book, You Ask, I Answer AND as a bonus I will send you a new video that I'm working on, its called – How to Hear the Voice of God which is my step-by-step suggestions to you on how you can more effectively hear the voice of God in your life and consequently receive amazing wisdom.
What question would you like to ask?  What comment would you like to make? …Now, you will get the book and the How to Hear the Voice of God video but when I run out of the few books I have left, I'll still send you a link to the video that will here be on a private page and only accessible to you who send me a question or comment.
So go ahead and get ahead of the curve and don't miss out on getting the book, today please leave me a comment or question by using the Ask Paul or Contact page.

Other Related Episodes You Might Like

Leave a Message for Paul or Ask Paul a Question
http://godzoneshow.com/contact/
Connect with me on FACEBOOK. To join this private group go to
https://www.facebook.com/Godzoneshow/
There you can join the discussion, make a comment, or ask a question
Help by Rating and Reviewing The God Zone Show –