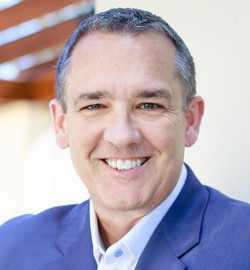 Paul interviews Brian Holmes – writer, conference speaker, personal and leadership development trainer, video blogger, and host of the Strategic Leader podcast.   They discuss healing from Soul Ties, implementing the 4 Cornerstones for Strategic Living, and navigating personal transformation.
Brian has authored the book The Ties the Bind and is now preparing for the release of his new book The 4 Cornerstones for Strategic Living.
Brian's passion is to help you heal brokenness and navigate life's transitions, launch new beginnings, and discover your identity and God inspired destiny.
  Click Message to Tweet:  Brain Holmes discusses Be Healed … Be Transformed on The God Zone Show!
Sheila's Shofar – Today's Call to Action – Tip of the Day –
Starting with this episode, I will place useful Amazing Snippet guest interview quotes in the show notes. Meditate on the guest's Snippets to see the useful wisdom that might come from God's voice and resonate with your heart a d be implemented today on your journey.
Interview with Brian Holmes
Amazing Snippets from Brian:
I didn't call you to build my Church. I called you to build my people.  
Everyone is born to lead and administer influence.
Our unresolved, unreconciled, unhealed matters of the heart become the ceiling for our ability to succeed, to be fulfilled, and to render influence in our culture
God wants to reveal to you everything He has designed for your life, predestined for your life, and then he wants to empower you and strengthen you and give you the wisdom and fortitude to carry it out.
You are literally one new relationship away from a completely different season in your life.
It takes two things in your life to succeed, only two. You need relationships and you need resources.  When all else fails and if you have to choose between the two, always choose relationships because the resources always follow.
Key Points Discussed
Brian's Crossing the River Story – Experiencing God's Voice
Destructive Soul Ties – We all need healing for these
The 4 Cornerstones for Strategic Living
Healing
Discovery
Development
Deployment
Brian's Take-Away Wisdom that leads to action today :
Never understate the value of one relationship (see the 5th Amazing Snippet above)
Resources Mentioned
Shopping Amazon through these affiliate links helps support The God Zone Show.  Thank you.
The Ray Edwards podcast
The Ties That Bind by Brian Holmes
The 4 Cornerstones for Strategic Living: A Proven Framework for Building the Life You Want with the Tools You Have  by Brain Holmes
The 4 Cornerstones for Strategic Living – Free Video Course at BrianHolmes.com
Brian Recommends Books
The Strangest Secret by Earl Nightingale & Think and Grow  Rich by Napoleon Hill
Richest Man in Babylon by George S. Clason
Essentialism by Greg McKeown

Connect with Brian
Website – Brian Holmes  http://www.brianholmes.com/
Other Related Episodes You Might Like

Leave a Message for Paul or Ask Paul a Question
http://godzoneshow.com/contact/
Help by Rating and Reviewing The God Zone Show on iTunes

Link to GSZ on Stitcher for Android

   http://www.stitcher.com/s?fid=88422&refid=stpr