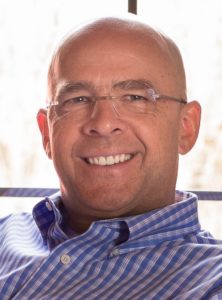 Paul interviews Aaron Walker who is a blogger, speaker, award winning entrepreneur of various businesses, a life & business coach and to that end is creator and leader of View From the Top.     They discuss Aaron's passion in helping men grow and improve their success and significance in their businesses, and in their personal and spiritual lives. Aaron develops and offers recourses and communities that help men do this.
Interview with Aaron Walker
Key Points Discussed
Your identity in Christ
Steps to a productive day
The importance of being in community – have a mentor, be in an accountability group and /or a mastermind group
Aarons's Take-Away Wisdom that leads to action:
Consider sending short video endorsements and emails to people you admire.
Resources Mentioned
Podcasts
 Aaron's FREE offer to God Zone Show Listeners
Mastermind Personal Assessment
25 Questions to Get the Life You Want.
Grow Your Business Like Aaron Walker
This is the link to get these > viewfromthetop.com/godzone
Aaron's Book Recommendations
How to Win Friend and Influence People by Dale Carnegie
Essentialism: The Disciplined Pursuit of Less by Greg McKeown
   


Connect with Aaron
Website –  viewfromthetop.com
Email –  aaron@viewfromthetop.com
Twitter – VFTcoach
 Help by Rating and Reviewing The God Zone Show –
GZS iTunes Page
–  https://itunes.apple.com/us/podcast/the-god-zone-show/id1105995500
Link to GSZ on Stitcher
http://www.stitcher.com/s?fid=88422&refid=stpr
Leave a Message for Paul or Ask Paul a Question
http://godzoneshow.com/speak-pipe/
Please Connect with me.
Connect with me on Facebook