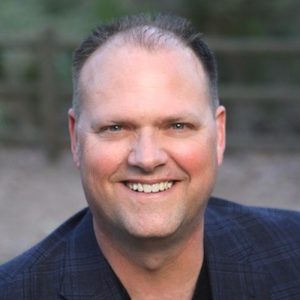 Alan Fadling is an blogger, author, international speaker and leadership coach & trainer who inspires us to rest deeper, live fuller and lead better.
Paul and Alan discuss Alan's award winning book,  An Unhurried Life: Following Jesus' Rhythms of Work and Rest, that shows you specific methods of how you can follow Jesus in your work and in your rest to be more productive as you live a more unhurried balanced life and lead others to do the same.
  Click Message to Tweet:  Alan Fadling discusses How to have an Unhurried Life on The God Zone Show!
Sheila's Shofar – Today's Call-to-Action – Tip of the Day  
Today – Get You Free Book – check it out – my call to action tip for the day.
 The God Zone Show 2017 Survey –  Please let us know about your interests and desires and the issues that give you pain and challenges so we, the GZS team, can best offer episodes, services, and materials for you in 2017.
Conversation with Alan Fadling
Amazing Snippets from Alan
Meditate on these Guest Quotes to see the useful wisdom that might come from God's voice and resonate with your heart and be implemented today on your journey.
I am a recovering speed addict, but I'm not talking about a drug, I'm talking about my soul.
If I am not listening well to the one who gives me the work of my life, I might not figure out what that work is.
Luke 5:15-16 — For the first 10 years of my work, I'm not sure that my Bible had these verses in it. They tell me that Jesus withdrew to pray and disengage.
The way God makes a leader is by deepening a man or a woman's intimacy with him. A kingdom leader, church leader, Godly leader is one who walks with God and has his ear for the heart of God and knows how to speak God's heart to a particular group of people.
Busy, strangely enough, can sometimes be the laziest approach to things because instead of doing what is right, I do the next thing that crosses my mind that may or may not be productive in a way that even I would care about.
When we receive God's gift of rest just as wholeheartedly as we are glad to receive his gift of work, rest becomes the good soil and even better work grows.
Everything that can be done in anxiety can be done a whole lot better in peace.
Key Points Discussed:
God's rhythms of engaging and drawing away.
How rest enhances your productivity
Listening to God
Hebrews 4 "…make every effort to live at rest…"
How to live unhurried – Inhaling and Being Still
The 1/3 Rule: Learning vs Practicing
Epiphany or Miracle Story
Alan tells of God's spontaneous invitation to sit in a park in a child's swing and receive His presence and loving favor as a father to a child.
Take-Away Wisdom that leads to action today:
Seek God's touch in every day, in each project, task, meeting, and effort and receive His rich wisdom in how to proceed.
Mentioned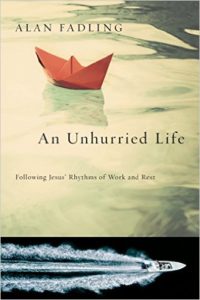 An Unhurried Life: Following Jesus' Rhythms of Work and Rest by Alan Fadling
Essentialism: The Disciplined Pursuit of Less by Greg McKeown
Influence from the Inside Out: How to Develop the Habit of Unhurried Time With God   course Discount Code – GodZone15
Alan Recommend's Resource's
The Listening Life: Embracing Attentiveness in a World of Distraction by Adam S. McHugh
Connect with Alan Fadling
Other Related Episodes You Might Like

Leave a Message for Paul or Ask Paul a Question
http://godzoneshow.com/contact/

Help by Rating and Reviewing The God Zone Show on iTunes

Link to GSZ on Stitcher for Android

   http://www.stitc