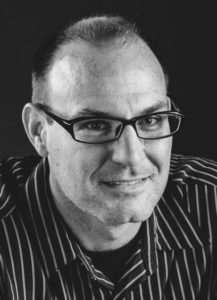 Paul and Scott discuss Scott's own story of personal failure and burnout as a pastor of fast growing church and his book Tree of Lies that explores the lies that feed your false sense of self.
Scott's work helps you gain perspective on your identity in Christ so you can experience transformation in your decisions, behavior, and relationships, and live in freedom.
  Click Message to Tweet:  Scott Perkins discusses How to Avoid the Lies that Damage Your Identify in God on The God Zone Show!
Sheila's Shofar – Today's Call-to-Action – Tip of the Day  
Today – Take on Thing and Set it on a Table – check it out – my call to action tip for the day.
Take one pain, or one loss, or one hurt and set it before you in preparation for hearing today's discussion with Marsha Barth. You will discover a pathway to restoration.
Alos, Get You Free Book  – See Details on the Home Page
 The God Zone Show 2017 Survey –  Please let us know about your interests and desires and the issues that give you pain and challenges so we, the GZS team, can best offer episodes, services, and materials for you in 2017.
Conversation with Scott Perkins
Amazing Snippets from Scott
Meditate on these Guest Quotes to see the useful wisdom that might come from God's voice and resonate with your heart and be implemented today on your journey.
When whenever we depend on a role, or relationship, or a result to sustain us, it's not going to last very long.
Grace never leaves us, in fact, the closer we get to Jesus, the more we need his grace. It's a surprisingly rare message in churches that I work with.
When we put on Christ, God already sees us as a finished work. The unfortunate thing is that we have to still live in this broken world for a time so we still have to battle this old nature of false self because those are comfortable learned habits and behaviors.
Key Points Discussed:
Scott's story of failure and restoration
Your identity in Christ
Tree of Lies book
Lies we tell ourselves – I need to produce to be worthy, I am worthless, I am unusable, I need … to be complete
Good Root, Good Fruit
Epiphany or Miracle Story
Scott's "It's Your Sin" vision while driving down the highway in Orlando. This was God's response to Scott's outburst of disappointment over why he was being kept from being happy.
Take-Away Wisdom that leads to action today:
Sit and meditate and ask: Where am I trying to find my worth in all matters? If it's not in Jesus, then you are clinging to something giving you a false sense of self.
In response to this take-away advice, Scott offers the FREE discipleship resource at http://TreeofLies.com/godzone
Mentioned
Below you will find links to resources that I think you will find valuable to take your work and life to the next level.   Some of the links are Affiliate Links which means that when you choose to make a purchase, you are providing support for the work of The God Zone Show as a commission will be earned. This commission comes at no additional cost to you. Thank you for your support.  pdj
Ruthless Trust: The Ragamuffin's Path to God by Brennan Manning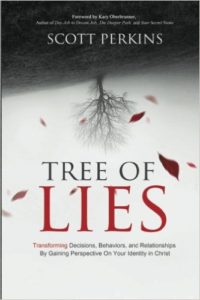 Tree of Lies: Transforming Decisions, Behaviors, and Relationships By Gaining Perspective On Your Identity In Christ by Scott Perkins
Tree of Lies FREE Discipleship resource
Scott Recommends Resource's
The Deeper Journey: The Spirituality of Discovering Your True Self  by Robert Mulholland Jr.
Connect with Scott Perkins
Other Related Episodes You Might Like
Connect with Paul

Leave a Message for Paul or Ask Paul a Question
http://godzoneshow.com/contact/

Help by Rating and Reviewing The God Zone Show on iTunes

Link to GSZ on Stitcher for Android

   http://www.stitc