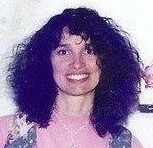 Sheila Newman Johnson business woman, ministry leader, and our very own God Zone Show shofar lady and Paul's wife.
Paul and Sheila discuss Paul's recent encounter with someone who said he doesn't need God and  what that means.
This will help you develop effective responses to such declarations as you become a persuasive guide in 2018.
  Click Message to Tweet: Sheila Johnson discusses In 2018, You Really Don't Need God?  on The God Zone Show!
Thanks for the new iTunes 5 * Star Rating & Reviews from
Sean Seachrist of the Unbeaten Path podcast
Melissa Monte of the Mind Love podcast 
I would love to read your name and iTunes review on the show.  There are two ways to do this:

Go to iTunes using the iTunes podcast app,
Search for The God Zone show,
Click on the Rating and Reviews bar,
Log into iTunes, and then
Write a review and leave a rating by stars
On your computer
Launch your iTunes App
Click on the Rating and Reviews bar,
Write a review and leave a rating by stars
Sheila's Shofar – Today's Call to Action – Tip of the Day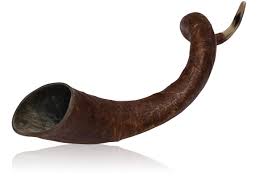 Kudu or antelope or trumpet horn as often referred to in the Bible which Sheila sounds as an ancient Call-to-Action on the show.
Here is my Call to Action for today – Be prepared to respond when someone says they don't need God.
 Conversation with Sheila Johnson (The Shorfar Lady) 
Amazing Snippets of Wisdom from our conversation:
Meditate on these Guest Quotes to see the useful wisdom that might come from God's voice and resonate with your heart and be implemented today on your journey.
Sheila: … and I remember, it's like I made a decision of my will that I was going to go after this with all I have and that is when I began to experience the supernatural. Jesus taught "unless you have faith you will not see."  It's not that you will see and then you will have faith. You have to have faith first. I don't know why but because I chose I am going to have faith and I did, it's like someone pulled back the curtain of this other dimension, the supernatural, and I began to have visions.
Paul: If you are not operating at a level that needs God for you to operate at that level, you haven't set your sights high enough. In other words, if you're operating in your own strength, then you are operating not at their optimal level. You need to operate at a level that is beyond your own strength and that is a level that God operates on.
Paul: When we are approaching people to introduce them to Jesus, there is logic, there is emotion, and then there is authenticity and ethics. So we have to be cognizant of these three factors and that's why just like I said, by debating somebody you might win the debate but that's not going to make them interested in Jesus because you've left out the other two factors.
Paul: People won't care about what you know until they know that you care.
Key Points Discussed:
Sheila's atheistic life period story
Story of Danny's faith discovery
Barriers to knowing God
Misguided rejection of God
Without God there is no foundation for ethics and morality
Elements of Persuasion
     Logos – Logical foundation and evidence for God
     Ethos – perceived ethical character of presenter
     Pathos – emotional connectedness to the hearer
God's purpose in our life – reconciliation
Have faith then you will see – not the other way around
Take-Away Wisdom that leads to action today:
Sheila's Tips for starting off 2018

Pray and seek guidance from the Holy Spirit for natural opportunities to present God to someone.
Be ready to give an answer to questions asked about God.
Let people see Jesus manifested in you – Rom 2:4 "…God's love leads you to repentance"
Mentioned

Recommended Resources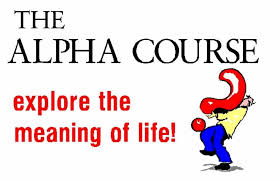 The Alpha Course – Powerful discipleship course run at over 30,000 locations worldwide. Fine one here – http://alpha.org/  Attend or run a fun dinner party course where no question is too tough or taboo. Paul & Sheila have run many seasons of this course.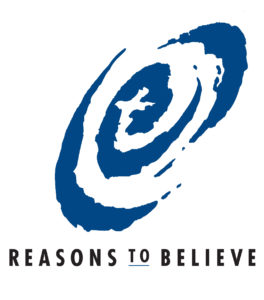 Reasons to Believe (http://www.reasons.org/)   Useful information showing the harmony of science and faith and the evidence from the best we have from science that can support belief. Paul is a volunteer apologist here.
Connect with Sheila Johnson
Revelation 7:9 – Sheila's charity that brings high school aged children of international pastors to study in USA.  To help in some way contact sheilajohnson.usfirst@gmail.com
Other Related Episodes You Might Like

Leave a Message for Paul or Ask Paul a Question
http://godzoneshow.com/contact/
I would love to mention your iTunes Rating and Review on The God Zone Show 

Link to GSZ on Stitcher for Android
   http://www.stitc