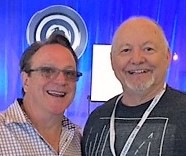 This special episode includes the audio from my recent guest visit on episode #125 of Ken's Davis' podcast, The Art and Business of Public Speaking.  Ken was an guest on The God Zone Show in episode #55, How to be Fully Alive and Communicate Effectively.  Our discussion during my visit on his show centers around my experience at Ken's great SCORRE conference and how that relates to my six career transitions and God inspired life purposes.  This will help you identify the systems and resources that will assist you overcome obstacles and achieve success with the opportunities and life transitions that are ahead for you. 
  Click Message to Tweet: Ken Davis and Paul Johnson discuss Taking Action During the Transitions in Your life on The God Zone Show!
Sheila's Shofar – Today's Call to Action – Tip of the Day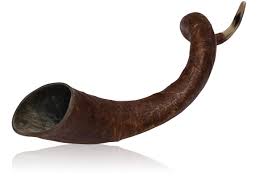 Kudu or antelope or trumpet horn as often referred to in the Bible which Sheila sounds as an ancient Call-to-Action on the show.
Here is my Call to Action for today – Consider this:
 Conversation with Ken Davis
Amazing Snippets of Wisdom from Paul:
Meditate on these Guest Quotes to see the useful wisdom that might come from God's voice and resonate with your heart and be implemented today on your journey.
Sometimes, of course, God leads you in an area that actually you seemingly don't have any talent in. He drives you in area and you say "hey, that's not my talent," but guess what? He will give you the power, and authority and the resources needed to do that.
Key Points Discussed:
Paul's careers
Becoming a professional speaker
The SCORRE Conference
Navigating Life's Transitions
Ken's bucket list issue
Mentioned
Click on the titles below to link to resources that I think you will find valuable to take your work and life to the next level.  Some of the links are Affiliate Links which means that when you choose to make a purchase, you are providing support for the work of The God Zone Show as a commission will be earned. This commission comes at no additional cost to you. Thank you for your support.  pdj
The Art and Business of Public Speaking podcast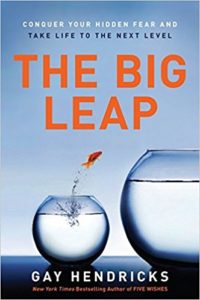 The Big Leap: Conquer Your Hidden Fear and Take Your Life to the Next Level by Gay Hendricks
The 4 Cornerstones for Strategic Living – Free Video Course at BrianHolmes.com

Other Related Episodes You Might Like

Leave a Message for Paul or Ask Paul a Question
http://godzoneshow.com/contact/
I would love to mention your iTunes Rating and Review on The God Zone Show 

Link to GSZ on Stitcher for Android
   http://www.stitc