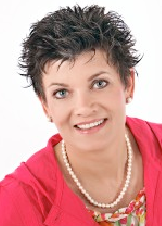 Stacy Brookman is a podcaster, trainer, entrepreneur, writer, and leadership coach.
Paul and Stacy discuss Stacy's passion to help bring healing and recovery to us all who have been through rough times and can benefit from reflecting on and writing our life story.
This will help you live a more resilient life and be able to tell your life story and use it in ways that inspire others and additionally take you to the next amazing level that God has for you.
  Click Message to Tweet:  Stacy Brookman discusses How to Craft Your Story into a Powerful Life on The God Zone Show!
Thanks for the new iTunes 5 * Star Rating & Reviews from
Loris Kylie of the Beyond Influencer Marketing podcast  
I would love to read your name and iTunes review on the show.  There are two ways to do this:
On your phone or iPad
Go to iTunes using the iTunes podcast app,
Search for The God Zone show,
Click on the Rating and Reviews bar,
Log into iTunes, and then
Write a review and leave a rating by stars
On your computer
Launch your iTunes App
Click on the Rating and Reviews bar,
Write a review and leave a rating by stars
Sheila's Shofar – Today's Call to Action – Tip of the Day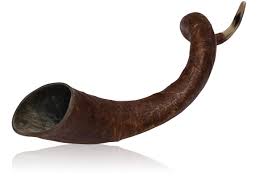 Kudu or antelope or trumpet horn as often referred to in the Bible which Sheila sounds as an ancient Call-to-Action on the show.
Here is my two Calls to Action for today – Consider this: Take a Step in Learning How to Help a Person with a Hurting Close Relationship; indeed to even help you take your own relationship to the next level
Resouce: Tony Robbins' video – How to Rebuild a Broken Relationship
Tony's  methodilogy:
What Are You Top Two Needs?  – 6 suggested

certainty, variety, significance, connection/love, growth, contribution

Applies a series of questions to each of those needs and walks you through a model of healing
What are your top two?
Do you satisfy them at work, home, friends, or relatives?
At what level are you meeting your partner's six human needs? (1-10 scale)
Questions for each nned
Finally an assignment to maximize the success in your relationship – take your relationship to level 3
My assignment – Pray, Ask God for help with this, listen for his guidance and revealed opportunities.
 Conversation with Stacy Brookman
Amazing Snippets of Wisdom from Stacy:
Meditate on these Guest Quotes to see the useful wisdom that might come from God's voice and resonate with your heart and be implemented today on your journey.
You should start writing it (your story) and being clear about who you are and the benefits or the positive aspects your really do have to share with the world.
Writing out your life's story, especially writing out your feelings and writing out the things you have gone through, actually boosts your immune system.  So it help you bring about that wisdom that you've already learned but you haven't put into action. It helps you put that into action but it also boosts your immune system.
Key Points Discussed:
Benefits of writing your life's story
Writing your story boosts your immune system
Life themes that hold you back
How to write your life theme – Start with 3 lists
Stacy's teaching memoir and life story class
Epiphany or Miracle Story:   
In the midst of a divorce, God supplies Stacy with the exact funds needed so she would not lose her job.
Take-Away Wisdom that leads to action today:
Understand you have a story to tell. Start telling it by writing or speaking it.  It will help you be clearer and have a joy filled life in the future.
Mentioned
Write the First Chapter of Your Life Story in Just 7 Days – a webinar wth Stacy Brookman

Recommended Resources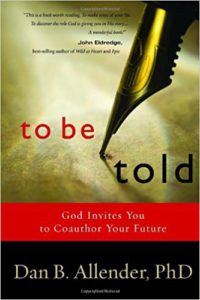 To Be Told: God Invites You to Coauthor Your Future by Dan B. Allender
Connect with Stacy
Other Related Episodes You Might Like
Leave a Message for Paul or Ask Paul a Question
http://godzoneshow.com/contact/
I would love to mention your iTunes Rating and Review on The God Zone Show 

Link to GSZ on Stitcher for Android

   http://www.stitc