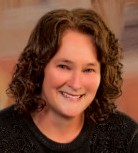 Marsha Barth is a blogger, author, inspirational speaker, business woman and advocate. Marsha's passion is to reach those who are broken hearted and crushed in spirit and introduce them to God who cares.
Paul and Marsha discuss her blog writing and book The Shattering: A Child's Innocence Betrayed and how through her work speaking at churches, retreats, conferences, and prisons and over the internet, TV, and radio, Marsha helps leaders and the broken and hurting that they serve journey from Victim to Victor.
  Click Message to Tweet:  Marsha Barth discusses How to Journey from Victim to Victor & Beyond on The God Zone Show!
Sheila's Shofar – Today's Call-to-Action – Tip of the Day  
Today – Take on Thing and Set it on a Table – check it out – my call to action tip for the day.
Take one pain, or one loss, or one hurt and set it before you in preparation for hearing today's discussion with Marsha Barth. You will discover a pathway to restoration.
Alos, Get You Free Book  – See Details on the Home Page
 The God Zone Show 2017 Survey –  Please let us know about your interests and desires and the issues that give you pain and challenges so we, the GZS team, can best offer episodes, services, and materials for you in 2017.
Conversation with Marash Barth
Amazing Snippets from Marsha – Meditate on these Guest Quotes to see the useful wisdom that might come from God's voice and resonate with your heart and be implemented today on your journey.
Somewhere you have to leave the victim, first you've got to deal, to heal, to feel. You have to deal with your issues to be able to feel again and then to go on to heal.
Through the journey of healing we go from abused, to victim, to survivor, to overcomer, to conquer, and then to victor and that is the joy of the journey.
We are not defined but what has happened to us and He is not the cause of what has happened to us, but He is the solution and restoration of what is before us.
I count the cost. You have to go back and look at what you've lost. You've got to give that hurt, pain, or and loss that you've had to God.
Once we walk the salvation route, it seems like quit communicating to God our true hurt, our true pain. And if we go that far, very few people give Him their anger.
If we really believe this God that we are talking about, then we begin to learn the process of surrendering to Him. Surrendering to him our heart, hopes, dreams, hurt, pain, anger, unforgiveness, control and we begin to surrender, full surrender equals full victory. People are not walking in a victorious life because they haven't fully surrendered.
I have often heard people say "if you want to get rid of your anger, you have to forgive." I look at them and say, "no, if you want to forgive, you have to get rid of your anger."
Key Points Discussed:
Marsha's story of childhood abuse
Christians often relabel their hurt/loss and anger – not good
Churches too often do not provide enough help for dealing with hurt, loss, and anger
Anger provides a false sense of power to overcome loss
Surrendering to a God who is real and cares
Choices that the Abused, the Victim, the Survivor make that leads one to either be a

Revenger, Retaliator, Abuser or
Overcomer, Conqueror, Victor
Epiphany or Miracle Story
Marsha's son's miraculous story of recovery and restoration when he stopped breathing.
Take-Away Wisdom that leads to action today:
Give God Your

      God Will Give You

Hurt            >            Relief
Anger         >           Joy
Pain           >            Rest
Unforgiveness  >     Peace
Control      >            Power
Surrender  >           Victory
Death        >            Life
Full Surrender = Full Victory
Mentioned
Below you will find links to resources that I think you will find valuable to take your work and life to the next level.   Some of the links are Affiliate Links which means that when you choose to make a purchase, you are providing support for the work of The God Zone Show as a commission will be earned. This commission comes at no additional cost to you. Thank you for your support.  pdj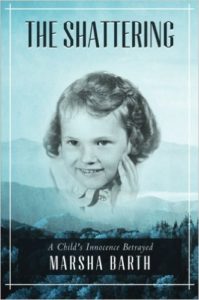 The Shattering: A Child's Innocence Betrayed by Marsha Barth
The Shattering II: Breaking the Silence by Marsha Barth
The Healing Journey Chart by Marsha Barth – contact Marsha, see below
Marsha Recommend's Resource's
Wounded Heart:  Hope for Adult Victims of Childhood Abuse by Dan Allender
Connect with Marsha Barth
Other Related Episodes You Might Like
Connect with Paul

Leave a Message for Paul or Ask Paul a Question
http://godzoneshow.com/contact/

Help by Rating and Reviewing The God Zone Show on iTunes

Link to GSZ on Stitcher for Android

   http://www.stitc